It's sweater weather, and that means it is time to get out to enjoy the cooler temperatures. Take a day to explore Grove City, Ohio, with a trek through a kaleidoscope of colorful leaves and autumn decorations. Plan for a full day or weekend experiencing the historic downtown, and then hop in your car for a fall road trip to one of the city's rural farms.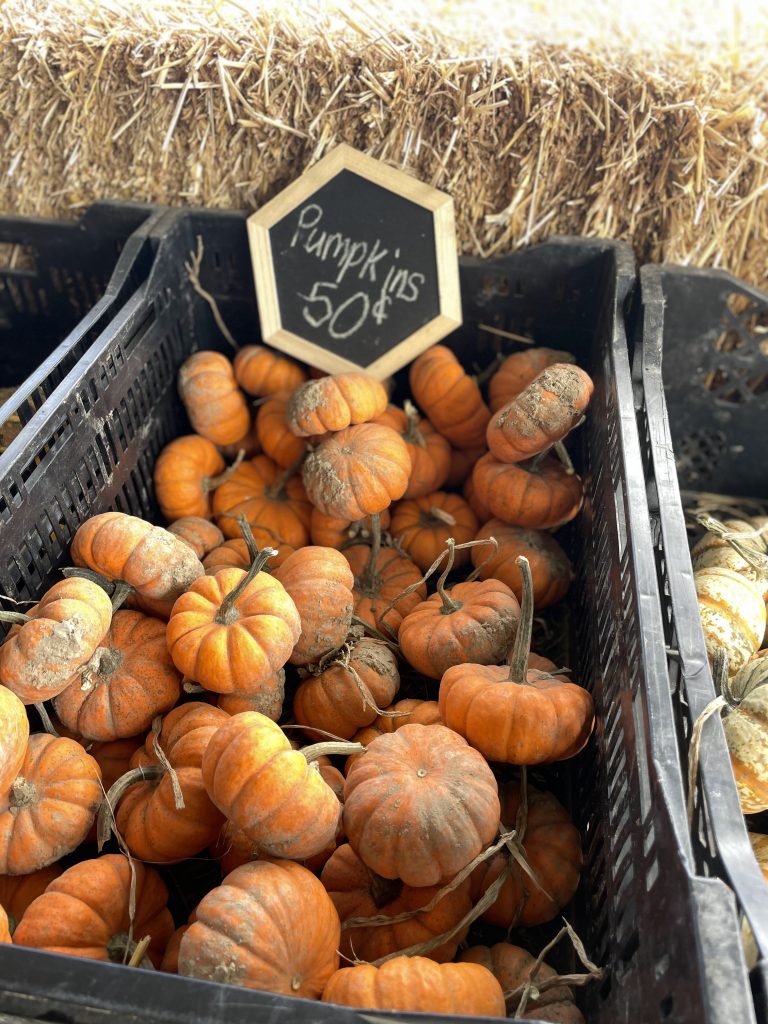 Spend a Day at Circle S Farm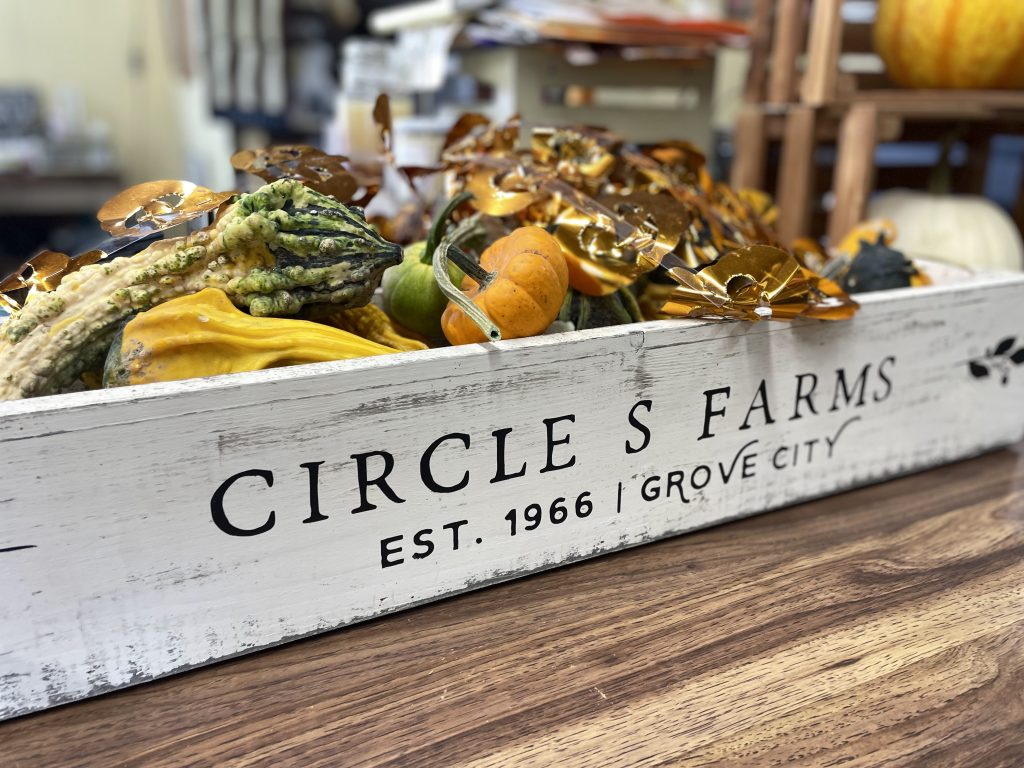 If you are looking for an outdoor whole farm experience, Circle S Farm has something for everyone! From the moment you park your car, you will be drawn to the excitement that comes from heading to a pumpkin patch to get your bright orange field find.
Smell your way to the entrance of the Pumpkin Cafe, where they are cranking out freshly made donuts and baked goods daily during the Fall Fun Days. The pumpkin donut is one of the main reasons many fall fun seekers come here year after year.
Pro-tip: Grab your baked goods first to ensure you get what you want before they sell out.
After you make your purchase at the store, head outside, where you will find an autumn wonderland of activities for kids and adults alike. Take the slide down into the hay mound, pet the goats at the petting zoo area, and find your way through the corn maze if you dare.
The main attraction at Circle S is the tractor ride that takes wagon loads of pumpkin treasure hunters out to the field to get the perfect one for carving or decorating the front porch. You'll bounce your way out and disembark to wander about the pumpkin patch until you find the ideal bright orange circular orb. Afterward, they drop you off at your car, so you don't have to carry it all the way yourself.
Spend the morning or the whole afternoon at the farm and enjoy everything the Fall offers!
Pro-tip: They are open daily from 9:00 am – 7:00 pm for the whole month of October.
Take a Pumpkin Trek Through the City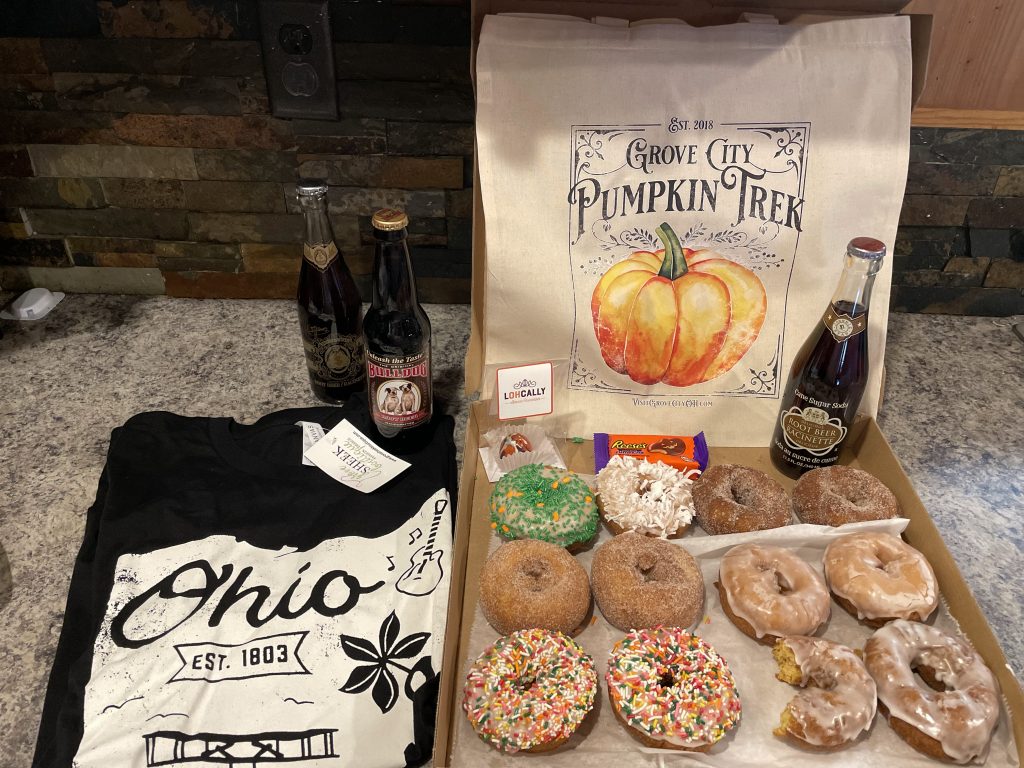 Don't leave town before checking out Grove City's annual Pumpkin Trek. It is a great way to get out and have an Altogether Adventure through the heart of the historic district and visit nearby local shops.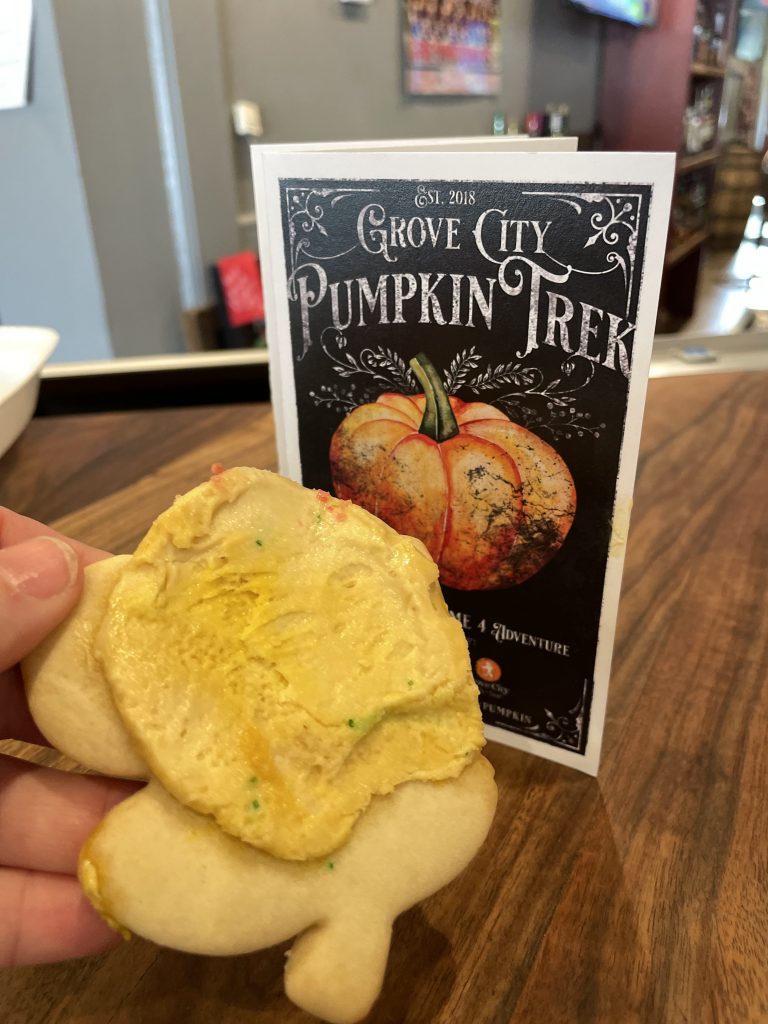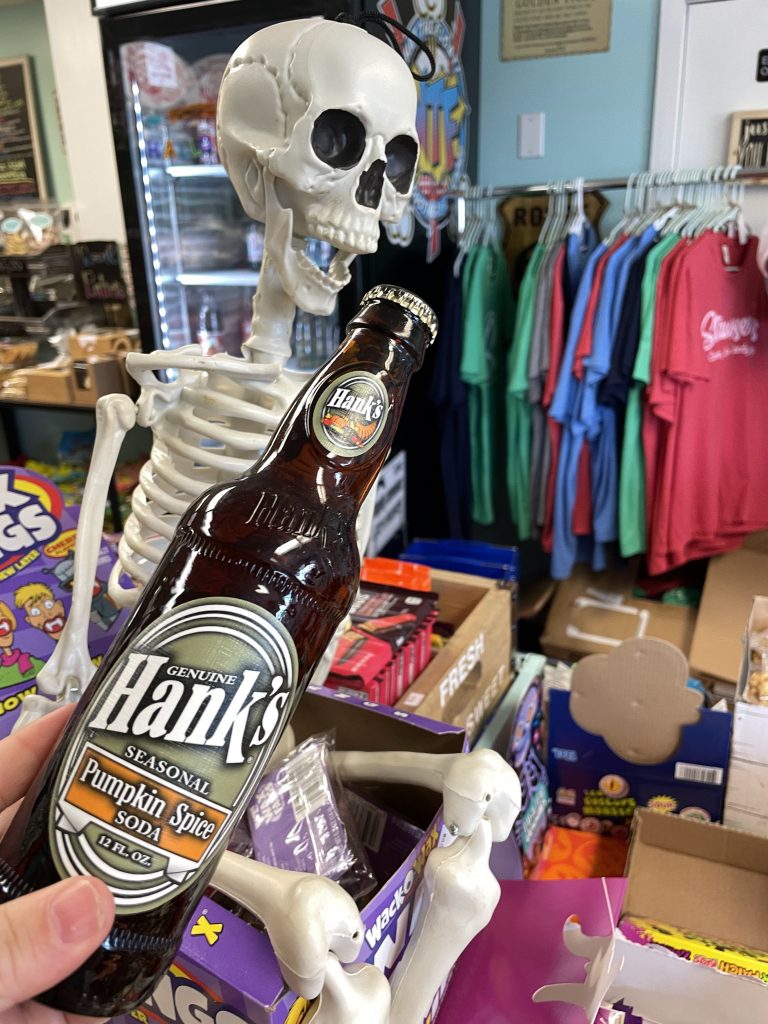 Columbus Keto Make sure to find this local, family-owned bakery in the heart of Grove City that creates sensational, gluten-free, grain-free, sugar-free, keto-friendly baked goods. These delectable treats will tempt your taste buds.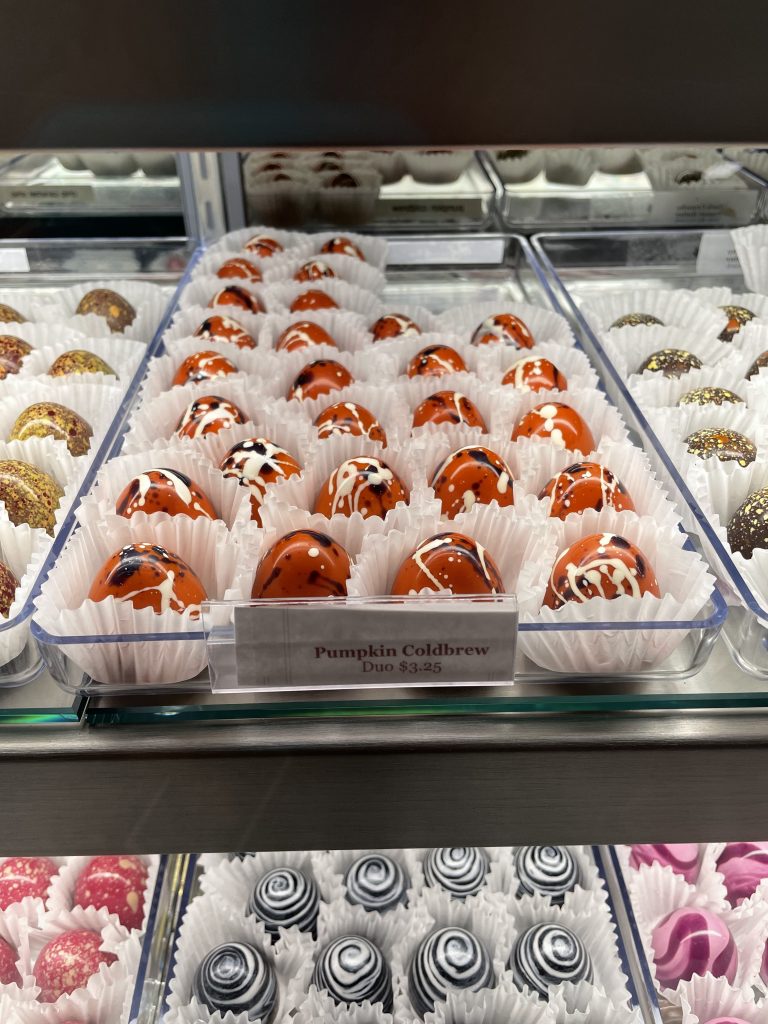 Pro tip: Here is how the trek works! Grab a copy of the Pumpkin Trek Guide at one of the participating local businesses, then pick six or more locations to shop for something fall related. Once you make your purchase, have the establishment stamp your Trek Guide. Take your Trek Guide to the Grove City Visitor Center and collect your prize!
**Check days and opening times before heading out on your trek