Visit Grove City launched the Trailblazer Awards in 2017 to celebrate the Grove City tourism community and honor the people, places, and organizations that make it successful.
We believe a "Trailblazer" is someone or something that forges a path of greatness and guides others along the way. The Trailblazer Awards include three categories: Attraction, Business, Organization Trailblazer; Community Event Trailblazer, and Individual Trailblazer.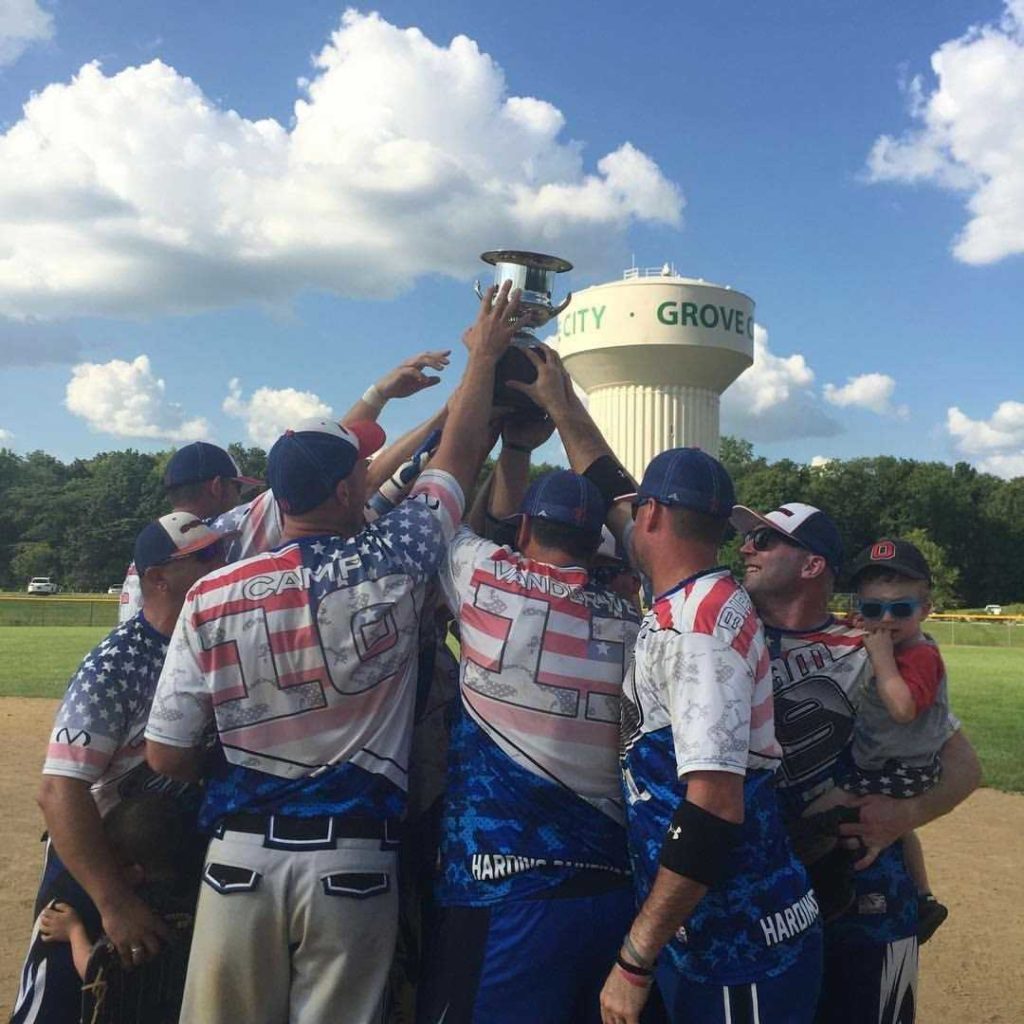 ---
2018 marked the 36th anniversary of the Grove City Alumni Softball Tournament, founded by Steve Carr. Mr. Carr's vision has become a nationally recognized tournament, drawing participants and spectators back to their hometown from all parts of the country. What started as a lighthearted competition among past Grove City High School graduates has become the World's Largest Alumni Softball Tournament and an ongoing community event which brings together thousands of Grove City High School alumni.
"This event would not be what it is today without Steve and many residents will be forever grateful for his contribution to our community. I personally will always cherish this event, and the memories I have of many years of participating."

Sheila Gjurecech on nominating Mr. Carr for Individual Trailblazer
Mr. Carr notes his appreciation, "I appreciate the Grove City tourism community's recognition of the Alumni Tournament and the role I played for 34 years. Although I was awarded the Individual Trailblazer Award, many people and organizations contributed to our success. The tournament is a lot like Visit Grove City's tagline: 'Altogether Adventure. Altogether different…both a fierce, but friendly competition and community-wide reunion. Altogether unexpected…who could have predicted that Grove City would become home to the world's largest alumni tournament. Altogether memorable…forging lifelong friendships and memories."
The Alumni Tournament is held annually on the last full weekend in July. Join us for this altogether engaging event, made possible by founder Steve Carr!
At the Visit Grove City Annual Meeting, we will once again be honoring the latest "trailblazers" who contribute to the success of our community.
Please consider nominating a Trailblazer. If you have any questions, please call (614) 539-8747.