Visit Grove City launched the Trailblazers in 2017 to celebrate the Grove City tourism community and honor the people, places, and organizations that make it successful.
We believe a "Trailblazer" is someone or something that forges a path of greatness and guides others along the way. The Trailblazer Awards include three categories: individual, business or attraction and community event. This summer, we will be highlighting our 2017 Trailblazers!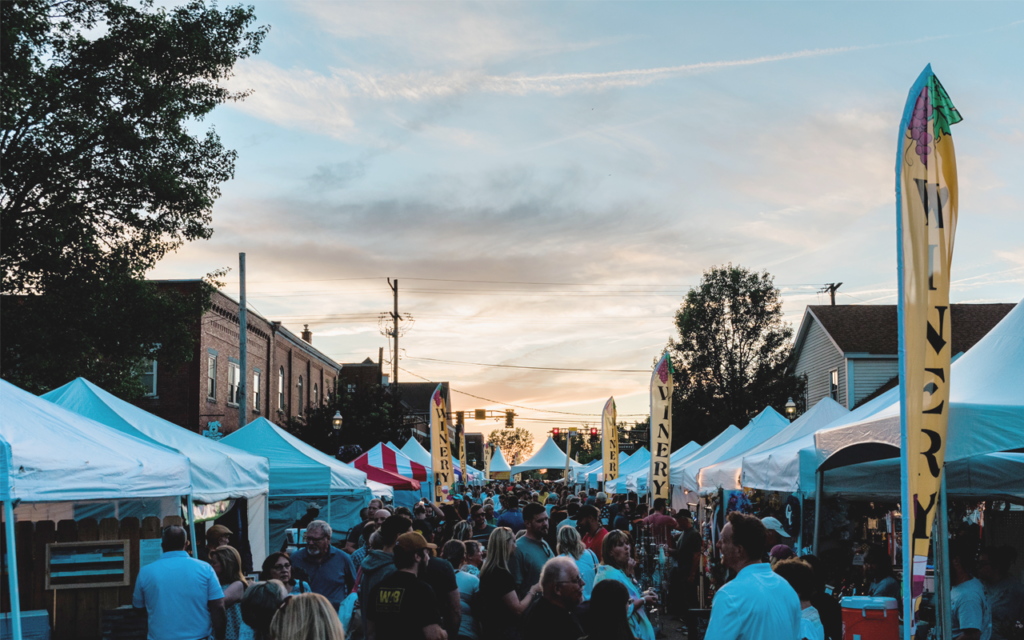 The 2017 Community Event Trailblazer is for the community event that creates the most memorable visitor experience. In five short years, this event has experienced exceptional growth. As this event draws from all parts of the country, the event organizers have thoughtfully grown the event to cater to an expanded audience of visitors. By providing free shuttle service to and from Grove City hotels and motels, this local event has become more accessible to a variety of guests and tourists. Please join us in thanking Executive Director of the Grove City Town Center (now Heart of Grove City Inc.), Andrew Furr who continues to shepherd so many events and makes the Wine and Art Festival one that we all look forward to enjoying. Mr. Furr notes his appreciation:
"Grove City Town Center Inc is honored to receive such a prestigious award, especially from our own Convention and Visitors Bureau. The annual Wine and Arts Festival was born several years ago with no expectations to grow to the size that it has become, the second largest in the State of Ohio. Each year we are amazed at the growth and the attendance the festival offers."

"We have won numerous awards for the festival but none compare to the notoriety that the Trailblazer award presents the annual event. The event, in its genesis, was one that would bring people to the town center and showcase all that we have to offer. What we found was that the town center shines throughout the year but the annual wine festival assists in highlighting those assets."

"The wine festival also has a secondary purpose. Ohio Wines are part of what this great state is and we enjoy having so many wineries participate to show what determination to have a small business can reap from the local resources Ohio has to offer. Lastly we give kudos to the many volunteers that work countless hours to bring this event to fruition. Without them, this annual event would not be possible. This award encompasses all of these many facets that make the wine festival what it is and this award recognizes all of those accomplishments."
Grove City Town Center Inc. (now Heart of Grove City)
3378 Park Street
Grove City, Ohio 43123
614 539-8762
www.heartofgrovecity.org
At the next Visit Grove City Annual Meeting, we will once again be honoring the latest Trailblazers who contribute to the success of tourism!
Nominate a Trailblazer! At the link, click the category you'd like to nominate and then fill out the form.
If you have any questions, please call (614) 539-8747