Lunch with Grandma Presents Dinner with Friends in Grove City
If you haven't heard the buzz about Lunch with Grandma, we are here to bring you in the know.  Grove City Police Dispatcher, Joe Asbury, created an Instagram page to highlight his weekly lunch date with his Grandma, Jeanie Adkins, as they travel to restaurants throughout the Central Ohio area creating a photographed documentary of their dining experiences.  According to Joe, this amazingly sweet family bonding time was already a regular occurrence, but after a health scare Grandma faced earlier this year, Joe realized he needed to document the time spent with Grandma and the rest is [modern] history!
Joe and Grandma are growing ever famous in the Central Ohio regi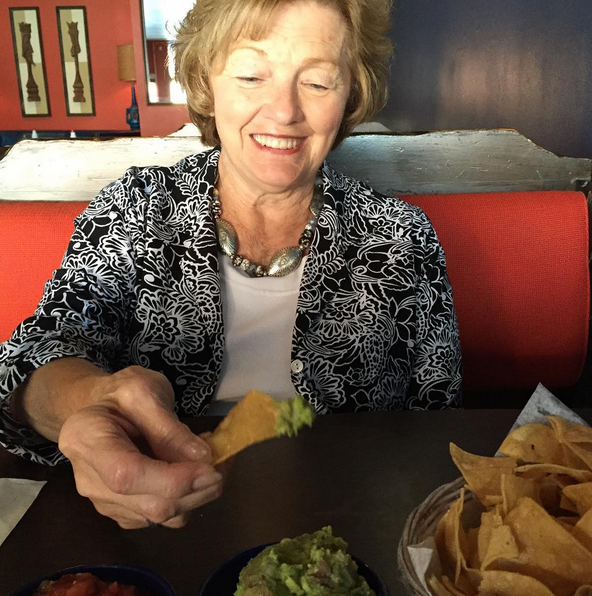 on, they have met acts from the local music scene, well-known restaurant owners and chefs, and have even been featured on the local news on  NBC4, WBNS10TV and FOX28!
We really enjoyed this excerpt from the interview with NBC4:
"Asbury said he's always been close to his grandmother and decided after her illness, it was time to start a new tradition.
"She's like the "Giving Tree" by Shel Silverstein about a tree that kept giving over and over, even when it was a stump. At the end of life, it kept giving. So I wanted to show how much I appreciate and love her now as opposed to when it's too late," said Asbury.
He considers the lunches just returning the favor for the many times she gave him money as a poor college student or the times Adkins watched his daughter when she was a baby."
We hope that everyone takes the cue from Joe and Grandma and that they will begin their own tradition of spending family time together on a regular basis.  And what's more?  Joe and Grandma have decided to present such an opportunity to us all by creating an inaugural event called 'Dinner with Friends' where you can bring your loved ones and join Lunch with Grandma for dinner!  See our event page for details about this Friday's event at Eagle Pavilion at Fryer Park in Grove City.  Register using the tool on our event page and be entered to win one of three packages with lunch for two at a restaurant right here in Grove City!  Watch for details about the prize packages.  [Winners will be selected via Random Picker and announced at the event, winners must be present at that time to claim their prize.]
We hope to see you there!