If you're looking for an evening out, grab your favorite person and head to historic downtown Grove City for a night of fun, enjoying everything offered in the DORA area. DORA is a designated outdoor refreshment area that has been created for guests to explore the area with a drink in hand. Matt and I have found this to be a great way to spend time together, shopping and strolling the historic streets of beautiful Grove City.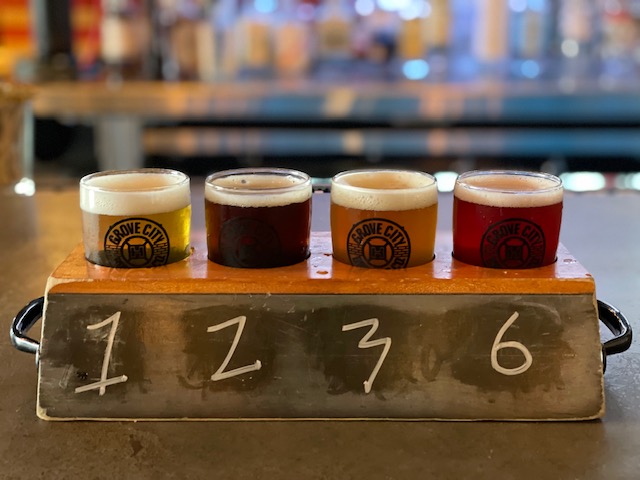 How does the DORA work? A few important details before I share a few of my favorite stops! Visitors aged 21 and older may purchase an alcoholic beverage from an approved, liquor permitted establishment. Before leaving the liquor-permitted location with alcohol, the visitor must request a DORA-designated cup. Only drinks in a DORA cup are permitted and protected from Grove City's open container laws. No cans, bottles, or alcoholic beverages from non-DORA establishments are permitted within the DORA.
Start your evening at Grove City Brewing Co., the first microbrewery in town, which is housed in one of the renovated historic downtown buildings. Head brewer, Trevor Luther, has been creating his interpretations of craft beers and even creating libations that come from uncharted territories of craft brews. But that's what brings people from all over to try his creations.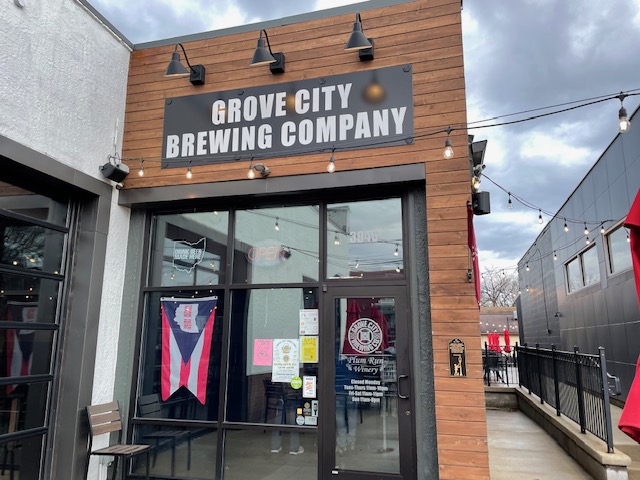 It's more than a brewery, though. I love to come and enjoy something from their fabulous menu while I people-watch from the front window, or if we want a more quiet oasis, we grab a table on the outside patio. When you open the menu and see the Mussels Fra Diavolo as an appetizer option, you know you are in for a treat. My favorite thing on the menu is one of their locally famous burgers, like the BBQ Mac Burger. The food here raises the bar on what you expect in a brewery; everything is outstanding.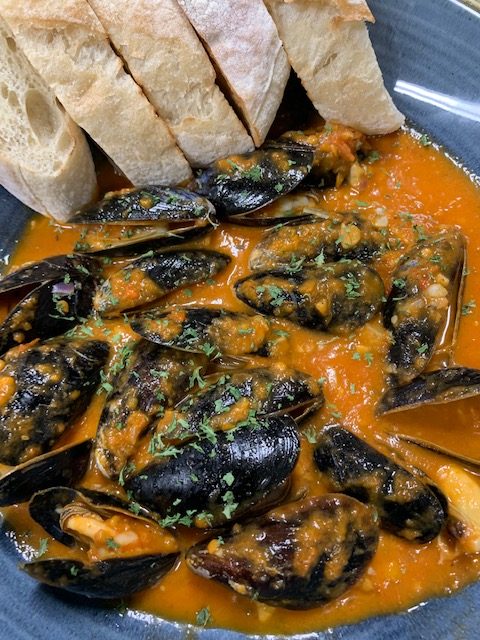 If the winery scene is more your style, right inside of Grove City Brewing is Plum Run Winery. You can have all the same delicious food but in a completely different atmosphere. Order some of their locally made wines as a flight and pair it with one of the fantastic appetizers. I personally enjoy the relaxed feel and friendly surroundings when I come.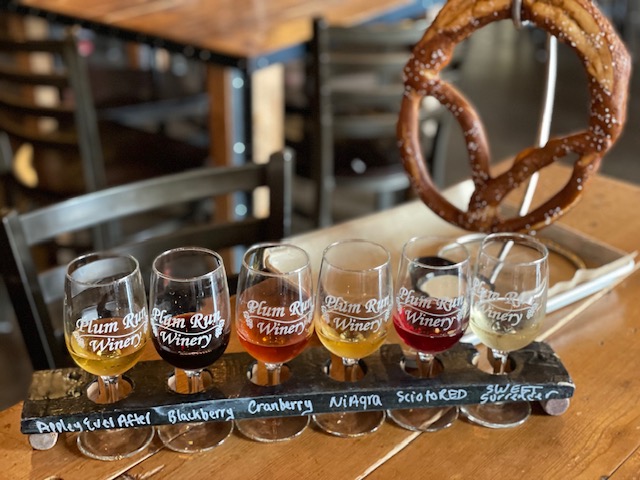 Pro-Tip: To make use of the DORA from Grove City Brewing and Plum Run Winery, you can walk to some local shops and explore nearby. A few of my favorites are The Farm Table on 62 and Deja Vu Boutique. Both of these shops are right next door, filled with up-and-coming styles and beautiful home decor. Across the street is Country Hearth Primitives, a vendor-driven concept that has curated all of their favorite things.
Hop Yard 62 is known for having, at minimum,  24 beers and 12 wines on tap, plus they have a wide array of mixed drinks, making this stop one that can make about anyone exploring the DORA with you happy. If there is one thing you need to know about Hop Yard 62, it is more than a brewery; it is a place that brings community and friends together. We always feel part of the Hop Yard family when we come for an evening. I appreciate the historic Emmelhainz building that gives the place an industrial vibe, making sipping a hand-picked flight of brews even more enjoyable. Live music happens here every weekend, and if there isn't a live band playing, it's probably karaoke night. While this stop doesn't have a menu, they can have food trucks on any given day; you can check their schedule online.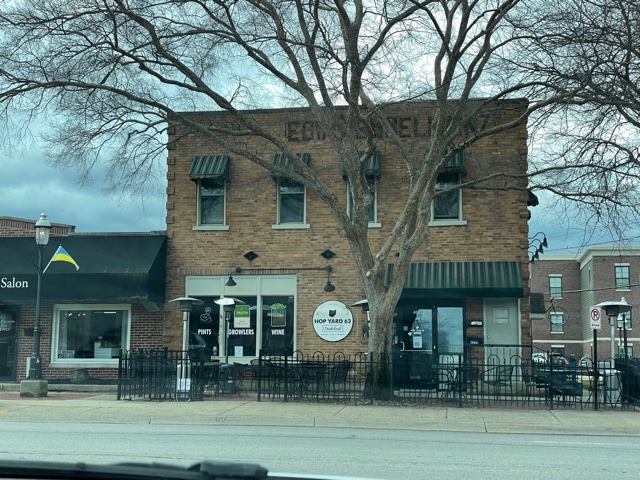 Pro-Tip: Close to Hop Yard 62, you'll find some of the best-kept secrets of Grove City inside the DORA. Visit the Chandler, which is a few steps down the street, where you can continue to enjoy your brew while pouring a candle. These guys will take you step by step through the candle pouring process; then, before you leave for home, you can head back to take your evening creation with you. Before you go, stop next door at Sommer House Gallery to check out the goodies. While you might think they are all about frames, you will find Taza Chocolate, locally sourced Stoer Farm Honey, and a unique find from the Ohio Bell Meister.
If I have not given you enough reasons to visit the DORA in Grove City, this last one should seal the deal. The locals will tell you Plank's on Broadway has been around forever, and it's where everyone goes for dinner. It's a classic. This location is one of the oldest continually operated businesses in Ohio, and it was first a hotel-saloon in the 1850s. That historic charm continues to permeate the whole historic Planks feel. Believe me, the food here will have you raving about the comfort food creations made by their chefs, which range from hearty subs, scrumptious pizza, and dinner entrees like locally sourced steaks.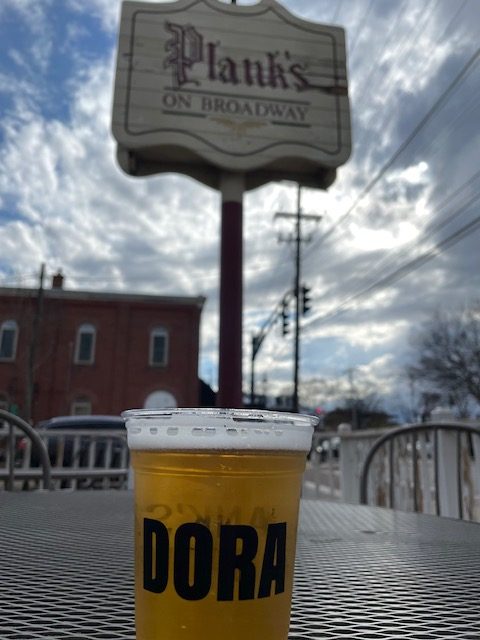 But enough about food, the DORA is calling. Planks will fill your DORA cup with whatever libations you can imagine. They have a full bar and can probably come up with whatever you want. With the quote, "Over five million beers have been served on this site…come in and be part of history." Planks is the place to be.
Pro-Tip: Nearby Planks, you can walk to the Grove City Guide and Gear to check out locally made items or grab some more information about other things there are to do within the DORA. A few of my favorite shops are Grove Sheek for some trendy new clothes or Grace and 62 Boutique to do some retail therapy.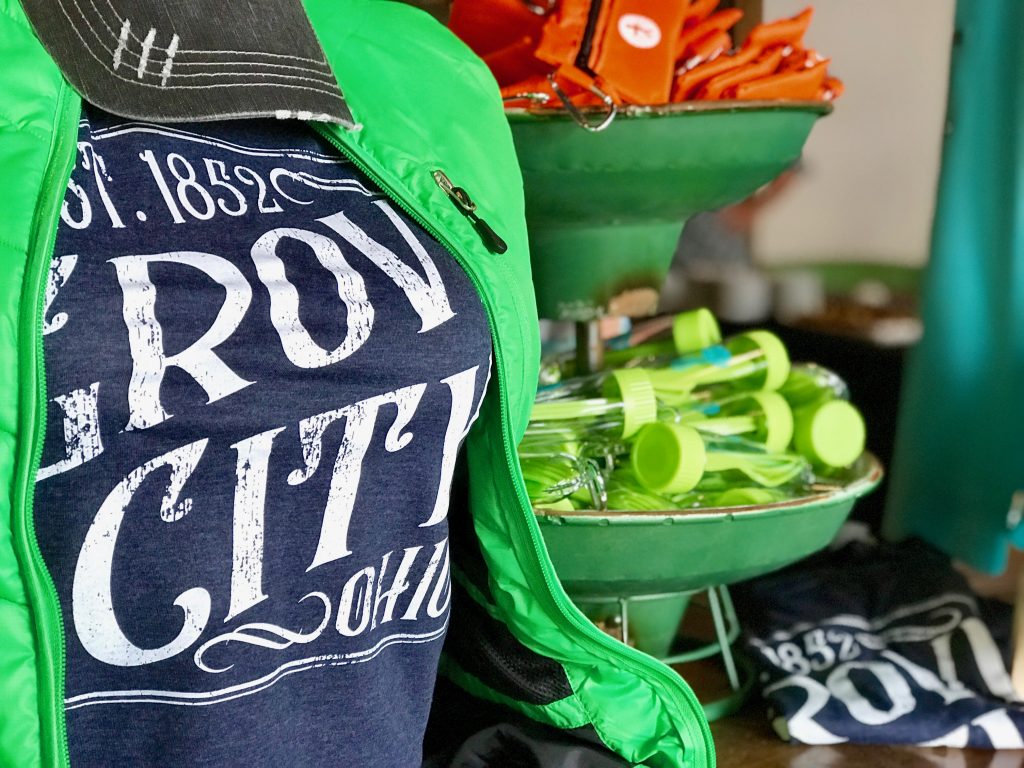 No matter where you choose to fill your DORA cup while strolling the streets of Grove City, your night here won't disappoint.
A few more tips and FAQs
What are the rules?
Purchase an alcoholic drink at a DORA-designated establishment and have the beverage poured into a specially marked cup.
Drink and stroll along the sidewalks and in shops within the DORA boundaries.
Alcoholic beverages CANNOT be brought from one liquor-permitted bar/restaurant to another establishment that serves alcohol.
You Can:
Purchase an alcoholic beverage at an authorized location and enjoy it while strolling within the DORA boundaries. The drink must be in an official DORA cup.
Sip and Shop! You are welcome to take a DORA drink into an establishment that does not have a liquor license. A business owner/operator who does not permit DORA drinks, will display such signage.
Dispose of your DORA cup properly when you finish. Help keep Grove City beautiful!
Have fun while respecting that not all individuals within the DORA boundaries are drinking.
Maintain a family-friendly atmosphere at all times.
You CANNOT:
Bring your own alcoholic beverages into Town Center.
Walk around with an alcoholic drink not in a designated DORA cup (no cans, glass or drinks purchased elsewhere are permitted).
Take a beverage purchased from one liquor-permitted DORA establishment, into another liquor-permitted establishment. You must dispose of your previously purchased DORA cup/beverage before entering another liquor-permitted establishment.