It's imperative that we are all making our best effort to follow the guidelines that are currently being implemented to ensure our protection. Practicing social distancing, not going out if you're sick, and not gathering in large groups are all effective ways and efficient tools to help end the spread of COVID-19. While engaging in these rules, it is still possible to find ways to enjoy the abundance of activities that are offered in Grove City.
To help make your COVID-19 experience better, we've compiled a list of activities that are either available to take home or safe to do at each location. This is the perfect opportunity to experience something new and support local businesses during a difficult time. Who knows, you might find your new favorite activity or business!
THE FARM TABLE ON 62
The Farm Table is offering you the experience of a painting class from the comfort (and safety!) of your own home! Order online from The Farm Table to receive a Paint Kit anytime. You can join them live on Facebook for one of their paint classes. It will be available afterwards as well, so you can do it later if you'd like!
This is a perfect way to help pass time while social distancing and you can even do it with your friends! Stream the video and video call your friends at the same time to get the full experience! You could even get the whole family in and make it a fun, family activity! It's the perfect opportunity to try your hand at painting or to just have some good old fashioned fun! It's an #AdventureInSolitude that lets you explore your creativity!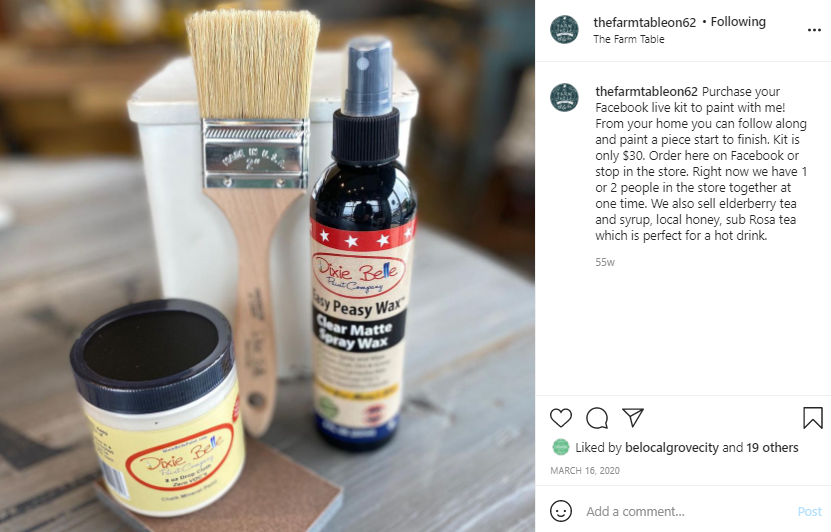 AR WORKSHOP
AR Workshop is also providing you with a DIY-To-Go kit to give you the workshop experience from home! You can visit their website to order your kit online and pick up from their location. You can pick from a variety of kits, designs and paints to make your masterpiece! It's fun for all ages, too!
This kit provides you with the perfect way to get in-touch with your creative side. You can do it with family or video chat with friends as you create unique and exciting designs that are customized to your taste. Don't let social distancing keep you from having your Altogether Adventures!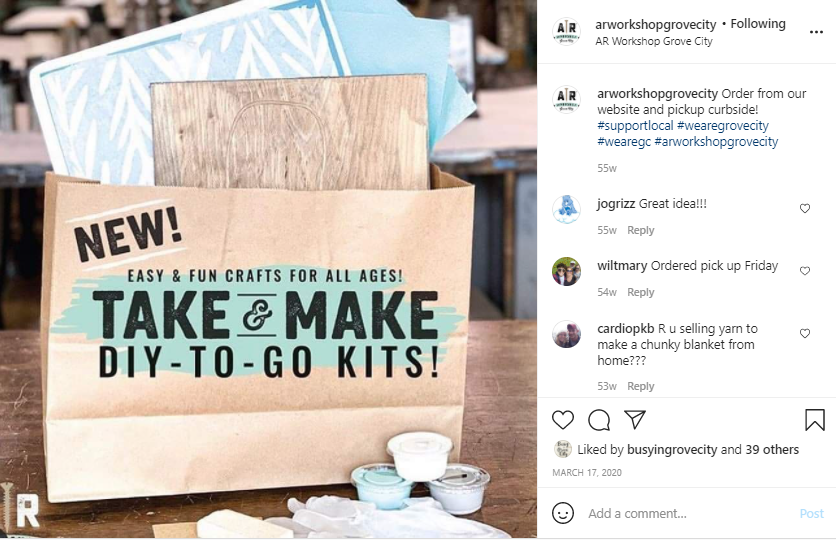 CAPITAL CITY CAKES
Cupcakes are a must have, especially to help brighten your day while social distancing. What's better than a scrumptious Capital City cupcake or cookie? A Capital City cupcake or cookie that you get to decorate at home! Order ahead and pick up your kit from Capital City and get to decorating within the comfort of your home!
This is a guaranteed fun time for all ages, with a sweet reward at the end for all that handwork decorating! The fun does not have to stop just because of social distancing, use this opportunity to create fun and lasting memories while exploring the different and unique adventures Grove City provides.
OUR PARKS
It's important that we still find time to stretch our legs, get some fresh air and take in some sunlight! Get those steps in and cure your cabin fever by visiting a different park each day! Enjoy fresh air with a stroll through the Gardens at Gantz Park; get a dose of vitamin K on a stroll at Henceroth Park; have a family picnic at Scioto Grove Metro Park; say "hello" to the bison at Battelle Darby Creek Metro Park; head to Breck Community Park so Fido can stretch his legs, too!
There is no shortage of parks in Grove City! There's plenty to do to keep you having fun while practicing social distancing. Stay active by experiencing a different park everyday!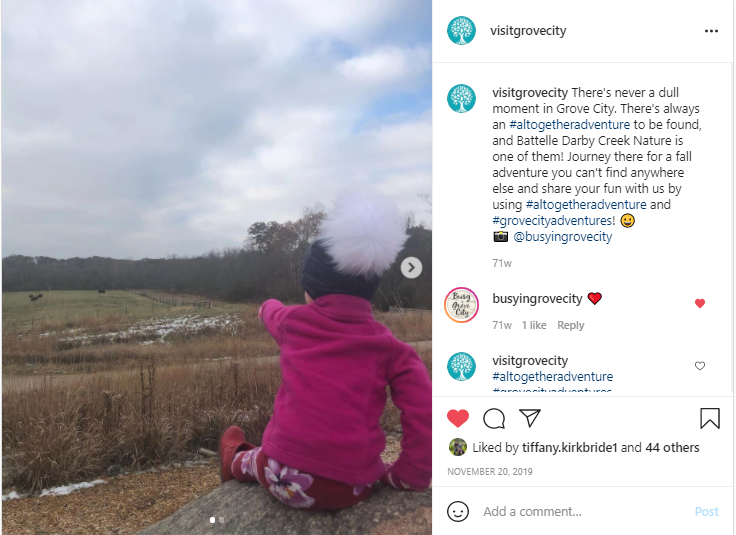 JOLLY PIRATE DONUTS
Everybody loves donuts and cookies…and where better to enjoy them than Jolly Pirates? Your favorite local donuts are not only available for delivery via services like Grubhub and Doordash, but also available to take home and decorate. Purchase one of their decorating kits and have them delivered to your home. You'll find that no only is eating donuts fun, but making them is fun too!
The kit comes with six donuts or cookies, icing and sprinkles to aid in unleashing your creativity. Added bonus: the six pirate hats that come with! Throw on your hats, give your best "argh" and get to making your treasure chest of delicious donuts (or cookies)!
There is no shortage of ways to find you Altogether Adventure in Grove City during this time. Please make sure to stay safe by practicing social distancing, and don't go out if you're feeling sick! Use #AdventuresInSolitude to help spread fun ways to enjoy your time quarantined and to encourage others to enjoy local businesses. To learn more and stay updated on COVID-19, visit our page dedicated to the matter. We look forward to seeing your adventures!