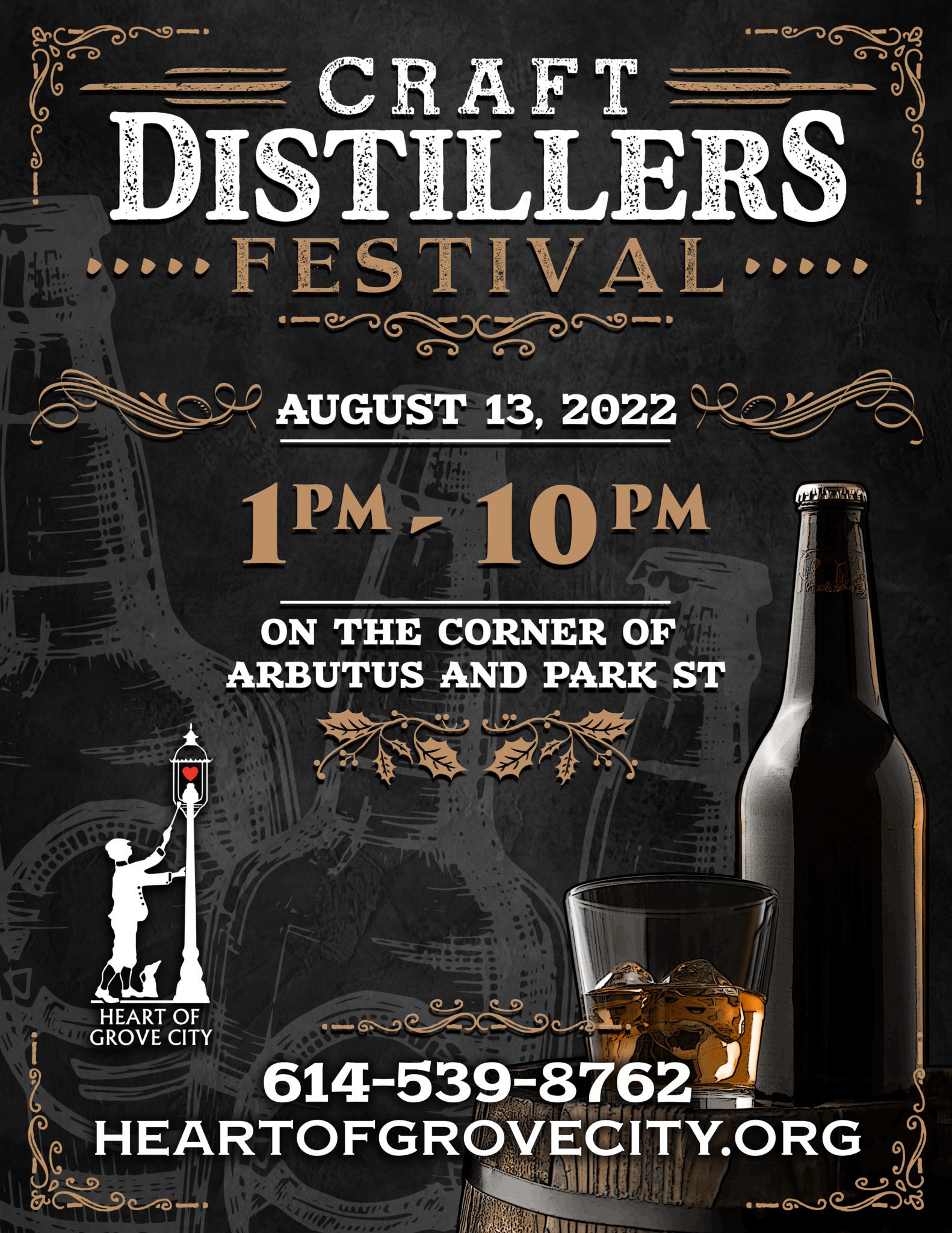 Grove City Town Center, home of the acclaimed Wine and Arts Festival, is hosting another can't-miss event on Saturday, August 13, 2022, 1pm to 10pm on the corner of Arbutus and Park Street: the annual Bourbon Tasting has a new look.
We will still have some bourbons to taste but we are changing the look and format of what you will experience. With the rising interest in craft distilleries, we will have them come to one place just for you so that you can taste the fantastic products that they are producing.
Save the date and become an official taster of this American tradition. See you on August 13, 2022, from 1 to 10 pm!
Tickets are $30 for 8 tickets and come with a cup for tasting.
Most tastings are one ticket per tasting but there are some that will be a higher ticket cost per tasting.
This event is inside the DORA so if you prefer to have something else beside what we offer, but you are with friends that are participating in the tasting, they can join you to enjoy the festival in the large green space.