The first day of spring is one thing, and the first spring day is another. The difference between them is sometimes as great as a month. ~ Henry Van Dyke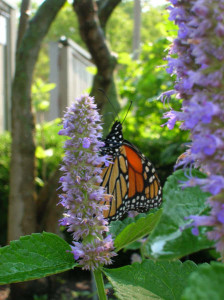 If you have survived the polar vortex (or rather, polar vortices) then you are likely as ready for Spring as we are!  The signs are all here today, birds chirping, sun shining, snow and ice melting.  So does it mean that Spring has finally sprung?  Let's hope so!
The Beatles – Here Comes the Sun
There are so many fantastic things to do in Spring as we shake off Winter's remnants.  There is a certain scent to the air that we can only notice during Spring so why not stroll through the Gardens at Gantz and witness the emergence of birds and bees and flowers and trees?  It's time to get active again, to get out and move around so grab a paddle and head out to Trapper John's for a canoe trip.  Pull your bikes out of the garage, dust them off and fill your tires before heading out on one of Grove City's bike trails!  Whatever you do to celebrate the change of season, get out and enjoy the sun on your face for as long as you can!

Spring has returned. The Earth is
like a child that knows poems.
  ~ 
Rainer Maria Rilke