Finding something to do with kids is the key to any parent's sanity. No matter what you are looking for, Grove City has plenty of options for things to do with kids in central Ohio. Whether you're traveling with young kids, teenagers, or adult kids, there are plenty of options for family fun in Grove City on this list.
Things to Do with Kids in Grove City
Libraries offer free classes and storytimes for young children. Often overlooked is the Grove City library, where kids can look through aisles of books, use the free internet, or choose a game to take and play at home. Check the calendar to see what they are offering on your travel day.
Exploring outdoors is a way to entertain the kids, allowing them to run off some steam if they have been cooped up at home. Battelle Darby Metro Park is home to a 53-foot living stream that flows through the state-of-the-art visitor center. Kids can get up close and personal with the native fish and reptiles found in the area.
Grove City has over 23 parks in its city park system, and there is something for every kid within them. Herb gardens, various classes, splash pads, and ADA-accessible equipment are located throughout the parks.
Do your kids have a sweet tooth? Grove City's newest ice cream, pop, and candy shop, Strawser's, creates a stop where the kiddos can grab a few old-time favorites and pick out a delicious scoop of ice cream. After picking out a treat, book a reservation at Coffee Break Pottery, where they can create something for their grandparents for Christmas or something for themselves. They will love the experience and process of making a unique item that will last a lifetime.
If the kids need to get out some energy and you need a date night, Big Bounce offers a Kid's Night Out, where you drop them off. Kids can play and jump for three hours, eat some pizza, and sip soda, while you get a date night. It is a win-win for kids and parents.
Residents of Grove City and Jackson Twp can take kids to The Big Splash Family Aquatics Center. Open seasonally from Memorial Day through Labor Day weekend; this water park features a zero-depth entrance to the enormous pool, interactive water toys, and two exciting slides. When you're not watching the kids kick back, relax in the lounge chairs around the pool deck.
Putt n' Play Family Fun Center will entertain the kids with interactive activities like putt-putt, soccer, batting cages, and a full arcade. Their 18-hole miniature golf course is ADA-accessible and stroller friendly, so the whole family can enjoy putting around.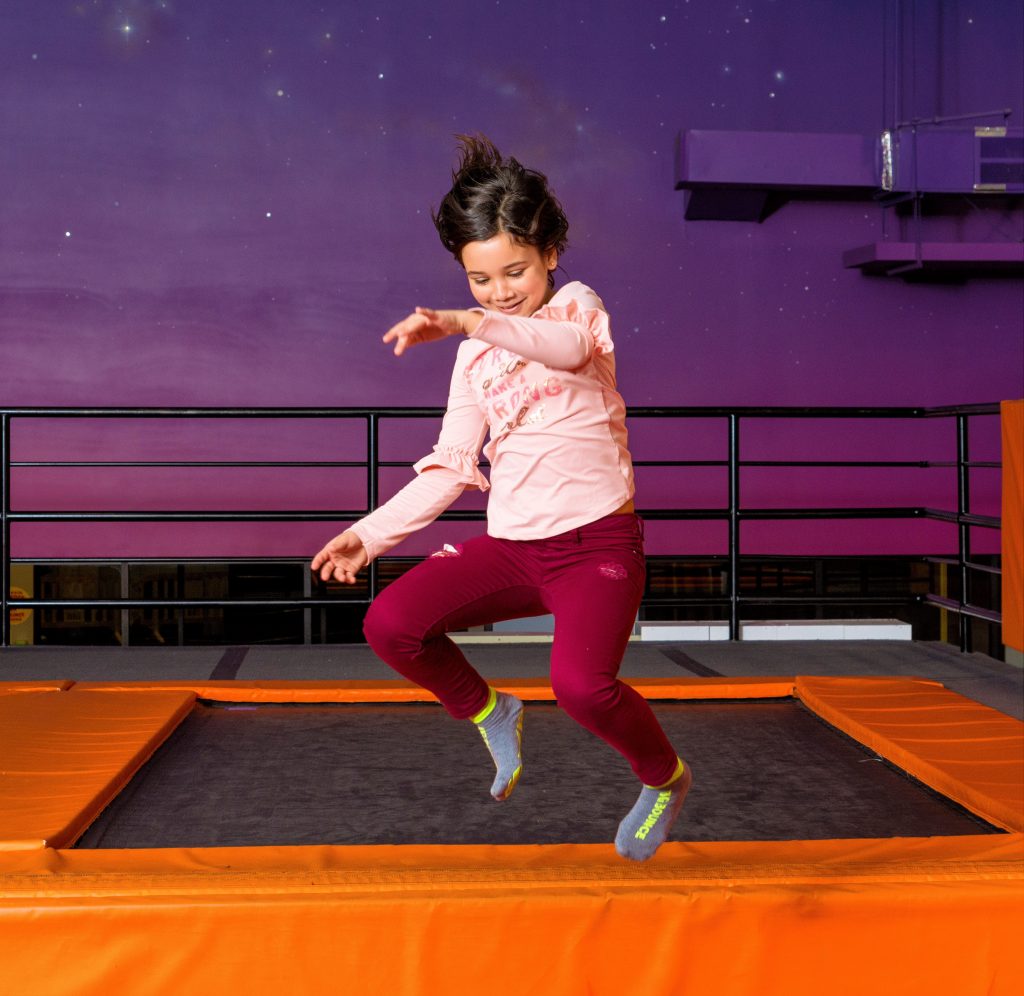 Things to Do with Teenagers in Grove City
Taking the teenagers out for an activity can seem like a lot of work, and pulling them from screens or video games might seem daunting, but once you get them going, you'll have a great time reconnecting as a family.
Book a candle-pouring session with them at The Chandler. You might think, how will my teens enjoy something like this? Recently, I took our 15-year-old, and she had a fantastic time choosing her scent and making her own unique candle, so much so that she wants to go again.
If they like the outdoors, you might be surprised to know that adventure abounds in Grove City. Plan a hiking backpacking trip overnight at Scioto Grove Metro Park. An evening around the campfire tent camping at readily accessible sites roasting marshmallows creates an opportunity to talk about all the good things as the sun sets. If you own kayaks, you can take a trip downstream or visit Trapper Johns Canoe Livery, where you can rent kayaks for the day as you paddle down the Big Darby National Scenic River. Make sure to splash the kids with your paddle but be prepared for the all-out water war. It will be memorable.
Got a reader? Love nostalgic gifts? Check out Skylark Comics, Grove City's coolest store. The teens will love the unique stuff they have collected and have for sale.
Adrenaline junkies will love a round of paintball at LVL UP Sports. Open year-round, this state-of-the-art facility for paintball lovers will not disappoint. Reserve your spot for a day of family team building.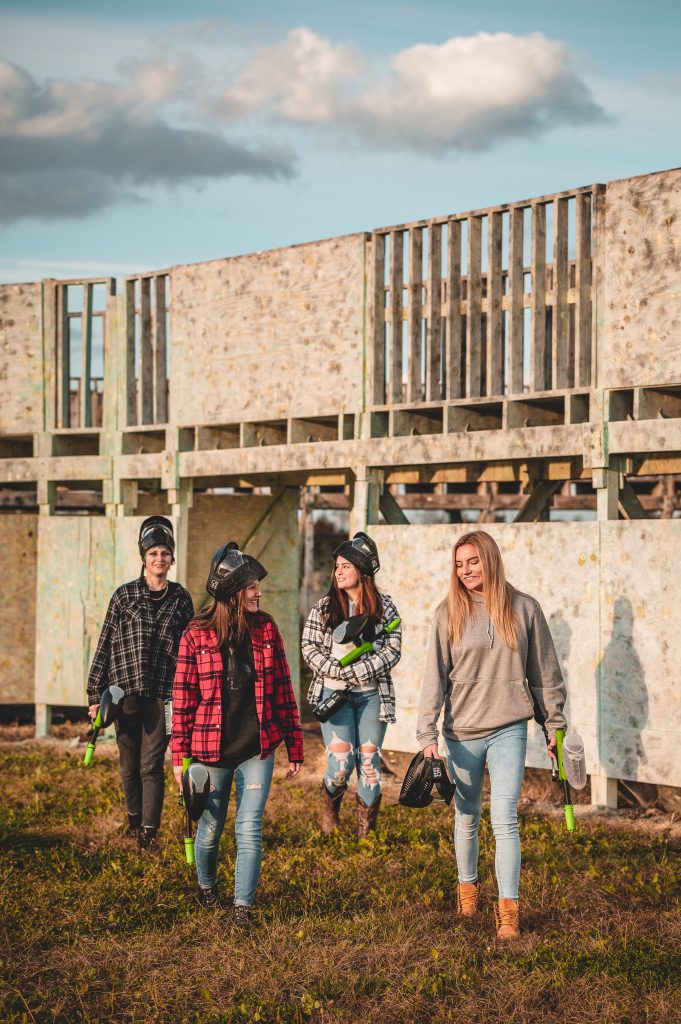 Things to Do with Visiting Adult Kids
When the kids come home for a visit, Grove City has excellent places to go and reconnect. Grove City Brewing Company and Plum Run Winery, located in historic downtown, are the perfect place to relax over a local brew and catch up. Order one of the giant house-made pretzels to share.
Weekends are filled with activities in Grove City, and you can catch a band during one of the music in the park events; bring your lawn chairs and grab a DORA cup from Planks before heading to The Green to see that night's entertainment.
Feeling hungry? Take the family out on the Pizza Trek and try some of the locally-made pizza. Finish the trek and get t-shirts once you finish at Grove City Guide and Gear. Before heading home, buy tickets to The Little Theater on Broadway and be entertained by the local thespians.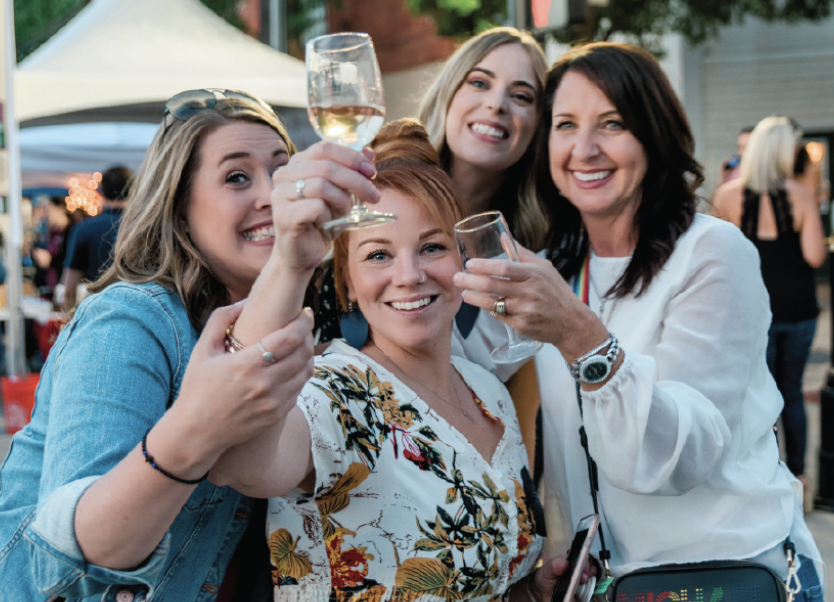 Kid-friendly Hotel in Grove City
Looking for a place to escape and enjoy an evening away from the house? Drury Inn and Suites is the perfect place to head for an evening of fun. Start the evening with the 5:30 Kickback, where you have complimentary drinks and food for the family; get situated in your room, and then head to the heated pool for indoor fun. Once the kids are worn out, tuck them into bed and watch some nighttime TV. Before leaving for the day, enjoy the full breakfast with all the extras! Drury Inn is a mom's dream hotel! Everyone needs a night away, and there is nothing better than closing the door and checking out of a hotel with the kids, knowing you had a great overnight escape.