Brunch is more than a meal; it's an event. Are you looking for a place to go on your next epic food trip in time for brunch? Grove City, Ohio, has some bougie places to put on your brunch checklist. This city is not only a go-to place for historical landmarks, great outdoor spaces, and nighttime entertainment. It is also a culinary destination, with its many dining establishments serving unique brunch dishes that will titillate any food buff's palate.
From American brunch favorites like pancakes to international dishes such as breakfast burritos, Grove City has everything your taste buds are looking for, trust me.
You can even pick your preferred dining ambiance here, with the city's wide array of eateries, each providing a unique experience.
Have I piqued your interest, and you want to check out the brunch scene?
Great! Don't worry about the planning. Here's a list of places where you can have the best brunch in Grove City.
Three Brothers Diner
What to try: Ask the locals, and they will tell you that the three-brother breakfast burrito and Cactus Scramble are what bring them back over and over. Depending on the time of day or if you are feeling spicy, pair these with a Mexican Coke.
Where to find Three Brothers Diner: 3090 Southwest Blvd. Grove City, Ohio 43123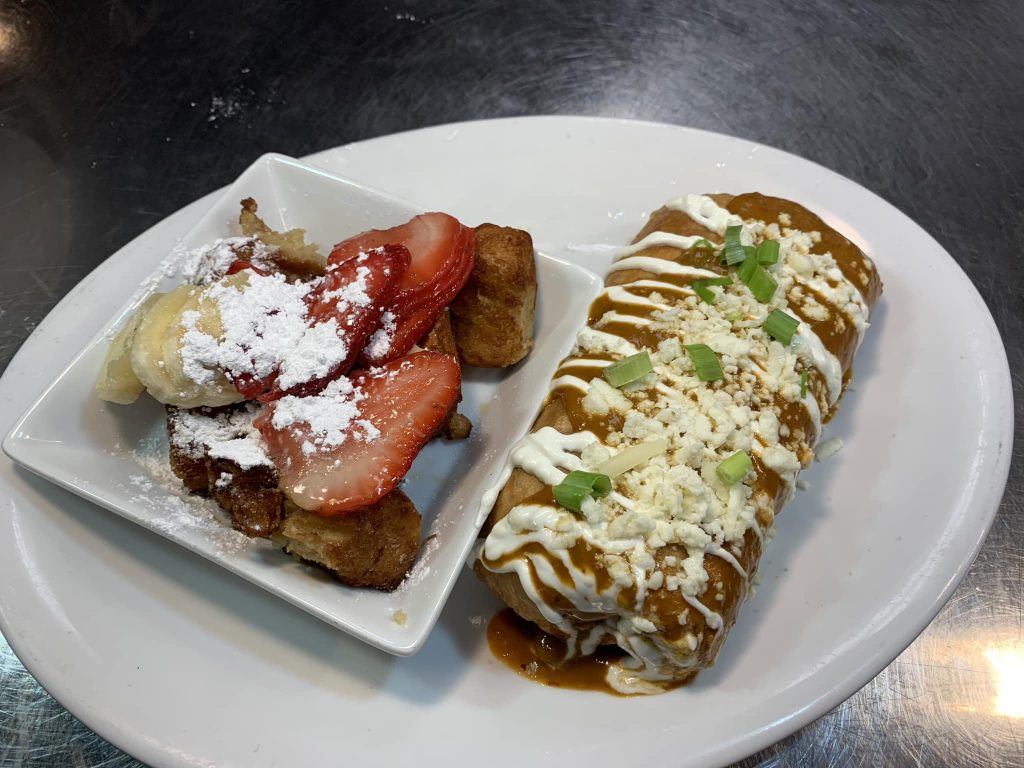 Cimi's Bistro
Slow mornings and great food coupled together make this Grove City brunch destination perfect. Sunday's at Cimi's Bistro are for feeling brunch-ish. Voted as Central Ohio's best outdoor dining area in 2015 and 2016, in the summertime, you will want to grab some seating outside to feel the sun as you relax over your late breakfast.
What to try: Brunch lovers will want to order the sausage and gravy biscuits for that full-on brunch feel, and southern comfort is served up with a scrumptious serving of chicken and waffles, a mouth-watering temptation. Finish off your brunch with a boozy table-side mimosa.

Where to find Cimi's Bistro: 1500 Pinnacle Club Dr., Grove City, Ohio 430123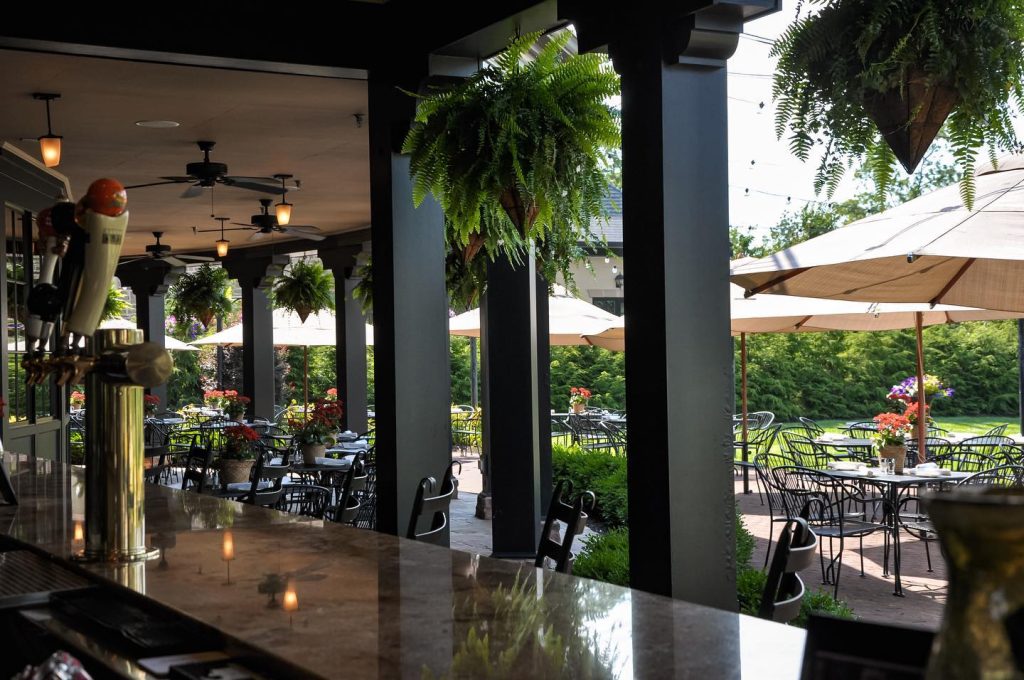 The Garden Bar Cafe
Grabbing brunch doesn't always mean it has to be eaten in a restaurant. The Garden Bar Cafe creates boxed brunch boxes; order in advance, then head there to pick up your freshly made box filled with healthy creations. Being sporadic and planning on the fly? No worries; they have pre-made boxes ready to go. Take your package to one of the local parks or metro parks, then enjoy your day throwing a frisbee or hiking one of the trails.
What to try: Hometown favorites like the ham and cheese on a pretzel bun or Caprese wrap are sure to please any palate; pair your box brunch with one of the freshly squeezed juices or housemade smoothies.

Where to find The Garden Bar Cafe: 4009 Broadway
Grove City, Ohio 43123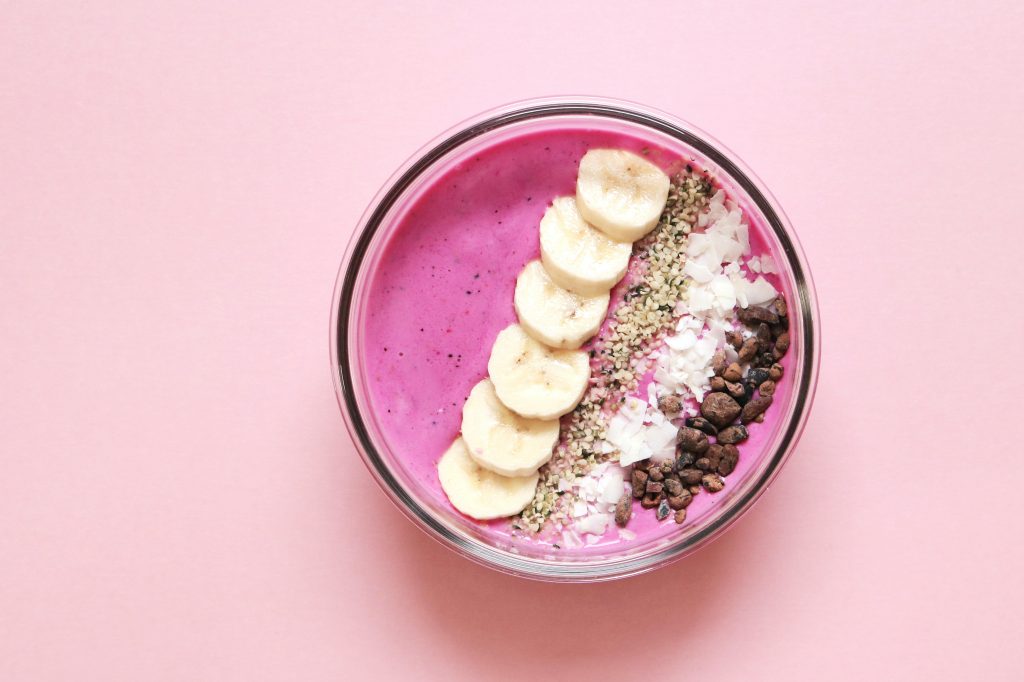 Local Cantina
Let's say you missed brunch hour, but you're in Grove City and want good food with a funky vibe; check out Local Cantina. Each Local Cantina is locally owned and serves up some of the freshest Mexican-style food with a twist.
What to try: If you are feeling adventurous, try one of the Wheezys, unique textures that are full of flavor. Since this is just past the brunch hour, try the "Brunchweezy", a soft and hard taco shell filled with queso, guac, scrambled egg, crispy tots, queso fresco, and "stache sauce. Add some chorizo for even more kick! It's the perfect way to jump-start the afternoon.Where to find Local Cantina: 3937 Broadway, Grove City, OH 43123