Date nights are a fantastic way to share experiences and spice things up throughout a relationship. But coming up with romantic things to do as a couple or fun ways to spend date night is harder than it seems! Look no further than Grove City, Ohio, where you and your significant other can reconnect, indulge in a fantastic dinner, or get active with an Altogether Adventure. Here are the best date night things to do in Grove City.
Relax Together with a Massage
There is nothing better than reconnecting as a couple as you rejuvenate and recharge with a couples massage. "Tranquil Massage & Wellness is not only about just getting a massage; it is about bettering your own wellness in a safe, tranquil place. Where you can let go of every stress the outside world has to offer and really focus on you." What better way to do that than on an excursion out with your significant other?
Pick the massage that best suits your wants, and be ready to relax.
Pro-tip: Book in advance because the time slots can fill up quickly.
Roller Skate the Night Away
Nostalgia will rue the day as you walk into Skate America. There is something to be said about having a fun night out on the town, but taking your bestie to a place where you can rock out while you skate the night away is first-class. Grab your skates, sit down, lace them up, then hit the rink for a spin. Want to take your date up a notch? Dress up in your 80's garb, you know, the outfit in the back of your closet, tease your hair a mile high, then enjoy your time reliving the good times! It is safe to say once you come here, you will be coming back.
Indulge at Cimi's Bistro at the Pinnacle
Fine dining could not be better than at Cimi's Bistro. Book your reservation for an evening dining on impeccably prepared fare. Plan your date around an evening sunset and dine on the romantic patio surrounded by twinkling lights. Start your evening off with a sharable antipasto plate, then choose one of the signature entrees, don't leave without picking something from the dessert menu to share with your sweetheart.
Pro-tip: Locals love Wednesday Wine Night and Sunday Brunch. Reservations are highly recommended.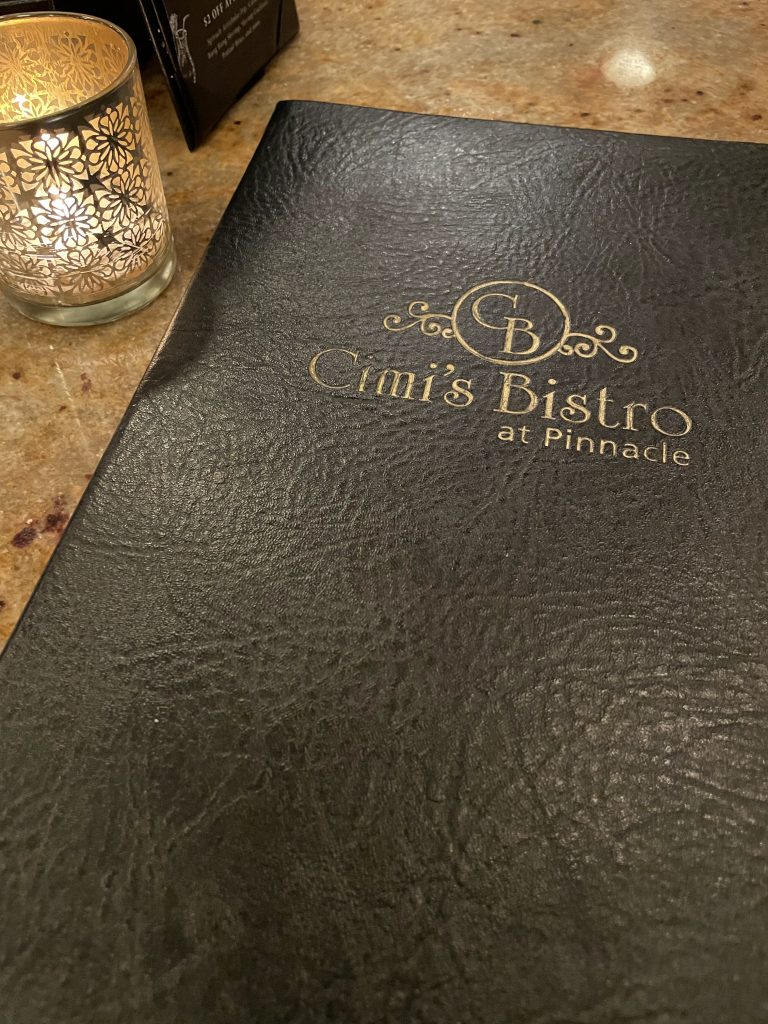 Walk in a Columbus Metro Park
Take a walk hand in hand at Batelle Darby or Scioto Grove Metro park. Each one of these parks is unique and offers something for a day out in nature.
Roam 7,000 acres of hardwood forest, lush prairies, and dense wetlands at Battelle Darby Metro Park. Visitors will be taken in by the 13 miles of banks on the Big and Little Darby Creek; both are National Scenic Rivers. After your hike, check out the nature center; it is the crown jewel of the Columbus Metro Park System. A 53-foot living stream flows through the middle of the exhibits, stocked with creatures found in the Big Darby. Plan your visit around the feeding time; it is astounding to watch some of the fish eat.
NATURE CENTER HOURS:
April to September: 9 am to 8 pm
October to March: 9 am to 6 pm
Pack your tent and gear to stay the night in Scioto Grove Metro Park. One of the few parks in Columbus where you can test out your camping gear before a trip into the backcountry. This date night will have your outdoor skills on point. Bonus, Columbus Metro Parks provides the firewood for your campfire s'mores.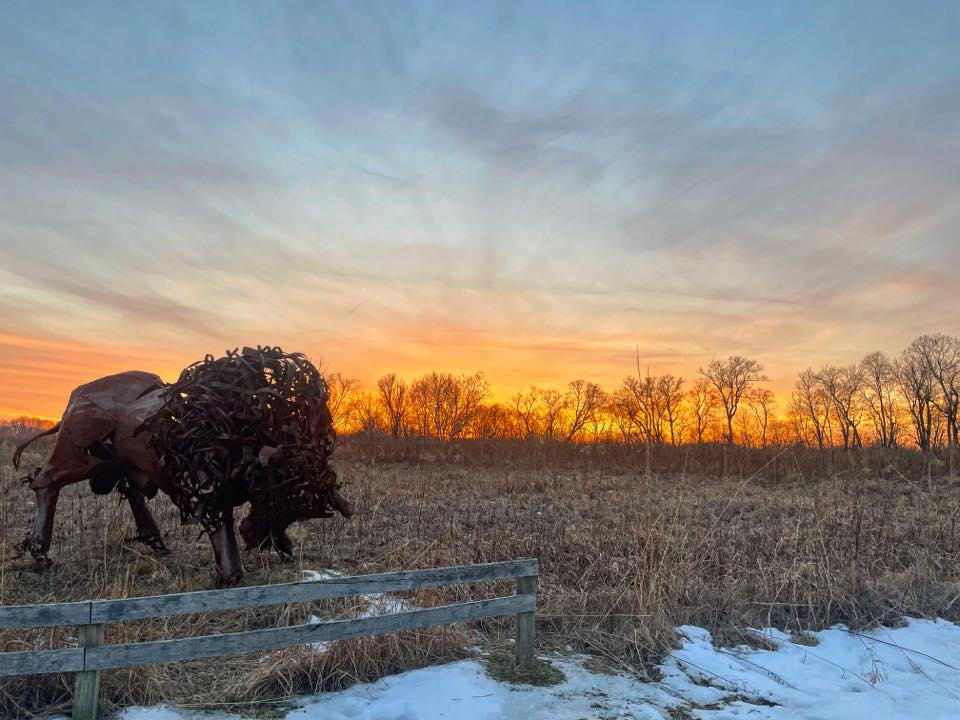 Get engaged in Grove City
Romantic date nights can be wonderful; top yours off by finding the perfect place to pop the question. Here are six picture-perfect places to pull out the diamond ring.
Bridge at Scioto Grove while hiking on the REI trail
In front of the huge Christmas Tree on the corner of Broadway and Park St. (Seasonal)
During a walk along the green at Pinnacle Golf Club after a nice dinner at Cimi's Bistro
Kayaking on the Big Darby at Trapper Johns – just don't drop the ring!
Gardens at Gantz – at the gazebo, on the labyrinth, or in the gardens
Rotary Lake at Fryer Park after a picnic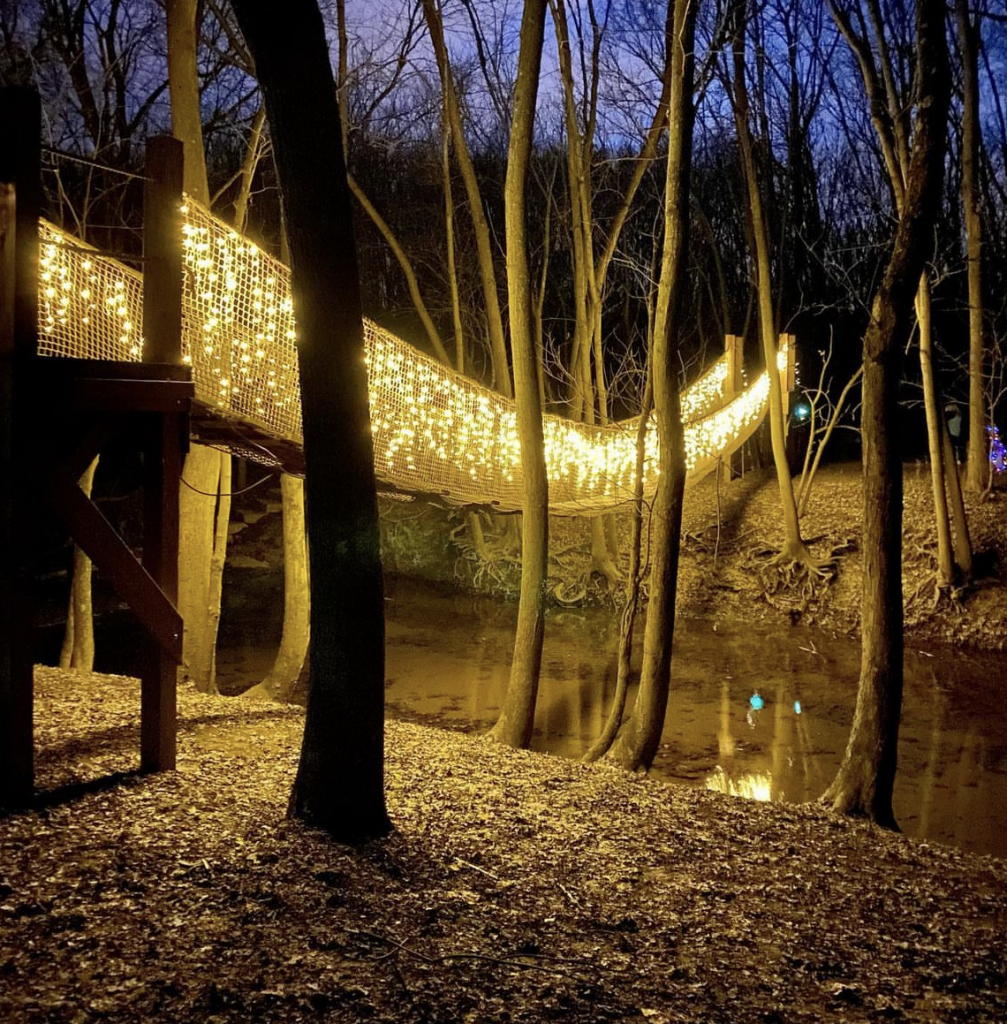 Romantic Places to Stay
Cap off your date night in Grove City at one of their well-appointed hotels. Soak in one of the hot tubs at the Drury Inn, LaQuinta, or Hampton Inn. If you want a whirlpool spa suite Hampton Inn can upgrade you to one of the Deluxe Rooms, then start your morning with a complimentary hot breakfast. Drury Inn is known for the 5:30 kickback, where you can join in from 5:30 to 7 pm every evening with hot food and drinks. Wake up refreshed and ready to explore more of Grove City.
No matter what Altogether Adventure you choose to take your date, Grove City will not disappoint.