Travel this summer to see what makes this year's Best Hometown honorees great places to visit, too.
JULY 2017 ISSUE
BY LINDA FEAGLER, ROSIE HANEY AND HALLIE RYBKA | PHOTOS BY CASEY REARICK
---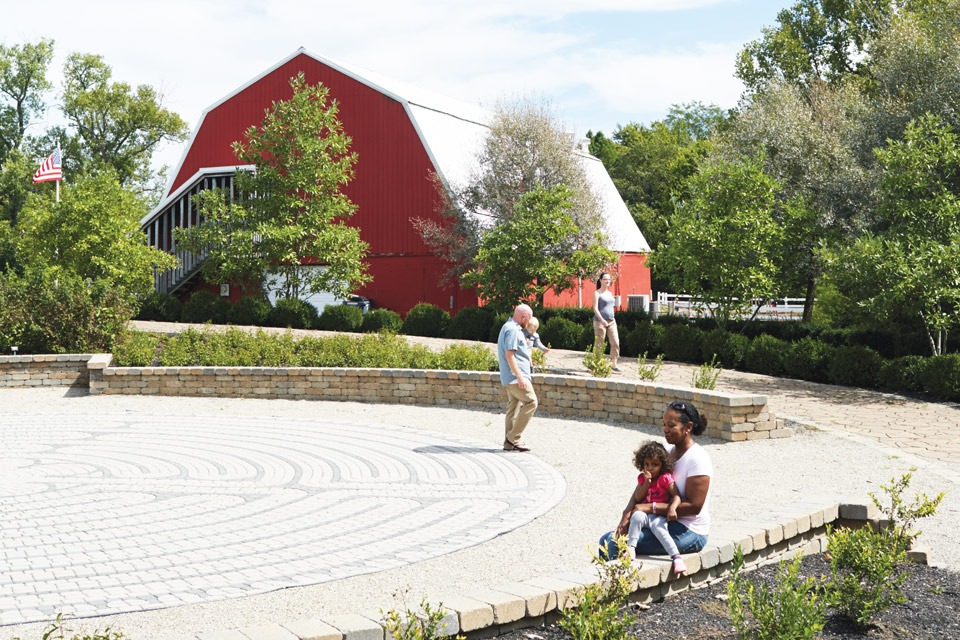 Grove City
The Gardens at Gantz, located less than 3 miles from the center of town, offers a place of tranquility and learning for all to enjoy.
Surrounded by gently rolling terrain full of lush trees, the stately brick home of the Gantz family stands just a short drive from the center of Grove City. Pathways wind through the property and wooden arbors greet those who stop by to explore.
The city purchased the homestead in 1974, and today the it stands as a peaceful spot to while away a few hours exploring the various herb gardens that grow there.
"Everything is labeled," explains Linda Rosine, recreation specialist at The Gardens at Gantz. "You just kind of meander through at your will. It's very tranquil."
The nearly 180-year-old farmhouse serves as a community gathering space and a resource. Bundles of dried flowers and herbs dangle from strings and ribbons attached to ceiling beams. The library, brimming with books on dark wooden shelves, is a place of learning for the curious gardener.
"Anything you can think of from an herb gardening standpoint is in this library," says Rosine, "things on medicinal herbs, landscaping with herbs."
But the true draw is the outdoor gardens designed by Grove City resident Barbara Williams that feature three main sections: Garden of Today, Garden of Yesterday and Garden of Tomorrow. A trek through each allows guests to soak in the serenity of nature and be inspired by the plant combinations. The Gardens at Gantz offers classes for children and adults, with the Garden of Tomorrow serving as a way to share modern gardening techniques for those with limited space. The Gardens at Gantz also offers 3 miles of walking trails and a labyrinth where visitors can follow a charted, circular path at their own pace.
"It's just peaceful," Rosine says of the property. "[The word] 'inspirational' sounds trivial, but it's nice and quiet, and you do your own thing out here." 2255 Home Rd., Grove City 43132, 614/871-6323, grovecityohio.gov
See the Original Article on Ohio Magazine's Website