Photos by Dedra Cordle
On June 15, Visit Grove City held an open house to introduce the community to its new digs, located at 3995 Broadway, Suite 100. For three hours, residents and visitors to the Wine and Arts Festival filtered throughout the business to soak in the atmosphere, check out the merchandise at the Guide + Gear retail shop and play a round of Kickmaster Footgolf.
[Above] Grove City councilman Ted Berry speaks with Bev Babbert, the president of the Visitors Center board of trustees, about collapsible dog bowls for sale. The hours for the visitors center and shop are Monday through Friday, 8:30 a.m. to 4:30 p.m. It will also be open on Farmers Market Saturdays (8 a.m. to noon) and other special events.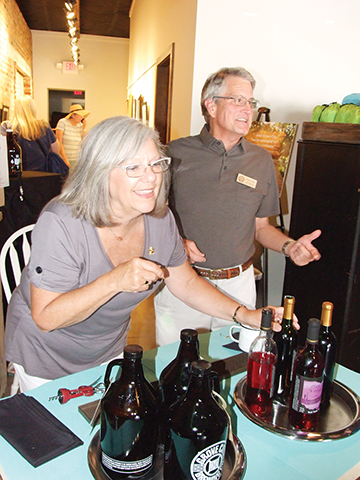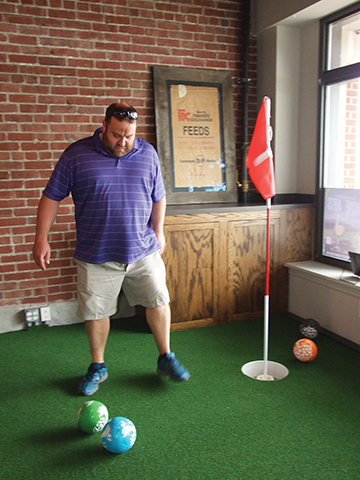 See the Original Article on the the Columbus Messenger Website