Celebrate this beautiful season with some delicious, locally-made fall treats from some of Grove City's businesses. Here is a list of six fall treats to try in the Grove this autumn:
1.  Autumn-Inspired Drinks at Impero Coffee
If you're wanting a drink to warm you up, check out Impero Coffee. They have several different autumn-inspired teas and coffees that are downright delicious. Their pumpkin chai latte is a unique spin on a classic drink, and their pumpkin spice latte is anything but basic. This local coffee shop is also a roasting facility, so it always smells incredible!
4170 McDowell Rd | 614.539.6808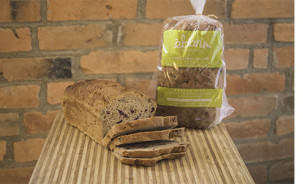 2. Cranberry Walnut Bread from Eban's Bakehouse
Eban's Bakehouse is a Central Ohio staple. Their gluten-free goodies are out-of-this-world amazing. Pick up a loaf of their cranberry walnut bread, which is a seasonal favorite. It would pair wonderfully with some pumpkin or apple butter. Yum!
4086 Broadway | 513.409.3226
3. Sideswipe Squashing Pumpkins Ale at Hop Yard 62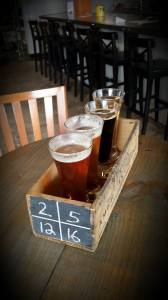 Fall wouldn't be fall without pumpkin ale! Brewed in Columbus, this ale is a delicious autumn beverage. The beer has smooth flavors of butternut squash and pumpkin, mixed with a blend of cinnamon and clove. Try this beer in a flight with other great craft beers. They have hard cider, too. The bartenders at Hop Yard 62 are very knowledgeable and will help you find one that you love!
4057 Broadway | 614.746.6549
4. Unique Candies & Treats at Lollipop Stop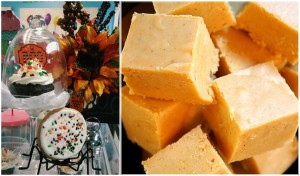 Who doesn't love apples in autumn? This amazing wine is made from three different varieties of apples. If you love apple cider, this wine is for you! It is sweet and tart at the same time and would pair wonderfully with any of the other treats mentioned or perhaps with a homemade apple crisp. Keep an eye out for their cranberry wine, which is another seasonal favorite and is being made as we speak.
3946 Broadway | 614.991.0338
6. Sweet Treats at Capital City Cakes