As a nation, we are doing all we can to be healthy, active and connected with information and support. Maintaining mental stability and keeping physically fit go hand in hand. It's also fun, adventurous and exhilarating!
Mentalhealth.gov notes that "Mental health includes our emotional, psychological, and social well-being. It affects how we think, feel, and act." Maintaining a balance of mental and physical health is vital for adventure seekers of all ages! Here are 3 helpful ways to maintain a healthy balance.
Local fitness expert and mother of 3, Angie Jordan shares her #AltogetherAdventure to stay connected with travelers, friends, and family. Whether your family includes the ages of 4, 14 or 40 and up, make a fitness video to share and bring a smile to their faces. It can be fast and fun or slow and solitary. Family fun gets everyone up and moving. Listen to the experts as they share ways to stay happy and healthy!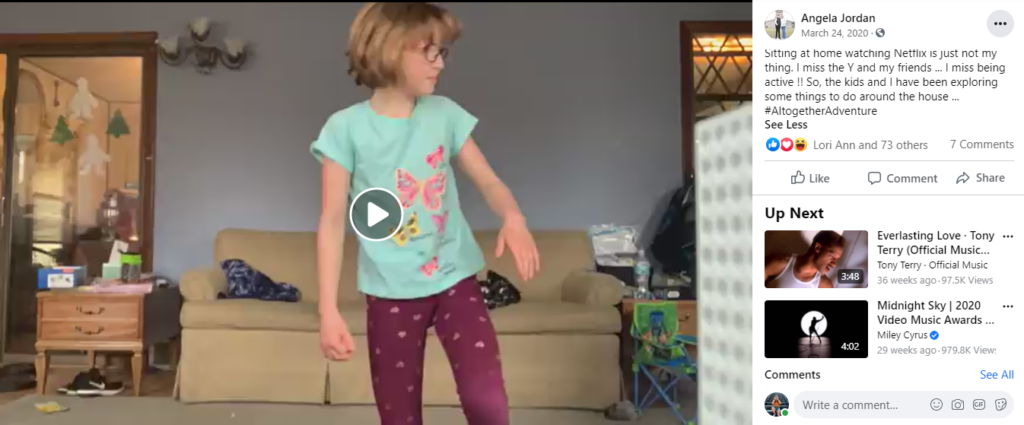 Remaining calm and focused can be difficult when we are presented with life's challenges. #AdventuresInSolitude includes maintaining a balance of physical and mental wellbeing. Grove City's Healing Holistics encourages us all to "live a healthy, respectful, well-rounded life." If you are working from home, take a mental break to enjoy a deep breath and refocus. Keeping mentally fit not only benefits the individual, but it also benefits those we are connected to. Share your strength by calling your neighbors together in the morning for a deep breathing session on your porches and yards. Take a moment to reflect on what's important with your family while enjoying the setting of the sun. In the months to come, when we are able to get out and about, a trip to the labyrinth at the Gardens at Gantz will be a welcome treat. Every breath matters. Every smile counts.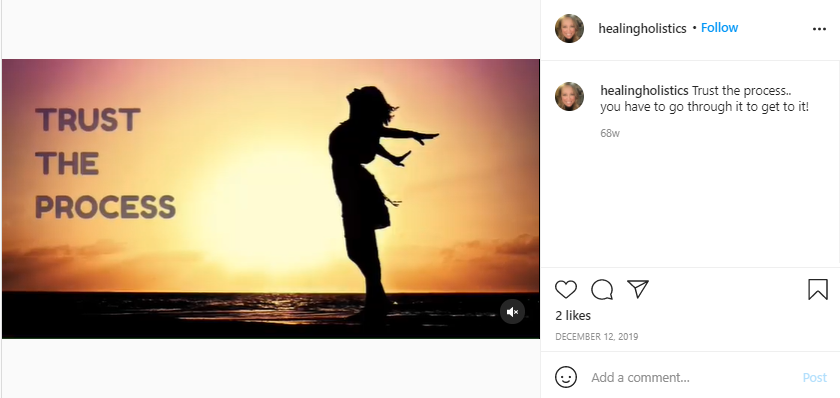 When it comes to lowering your stress level and boosting your confidence, you can take part in virtual fitness in your hotel room, office or home! Grove City Fit is just one option for health seekers looking for ways to beat the indoor blues. Call your friends, neighbors and homebound family members to take part in a virtual class with the YMCA, Grove City Fit and other virtual experiences!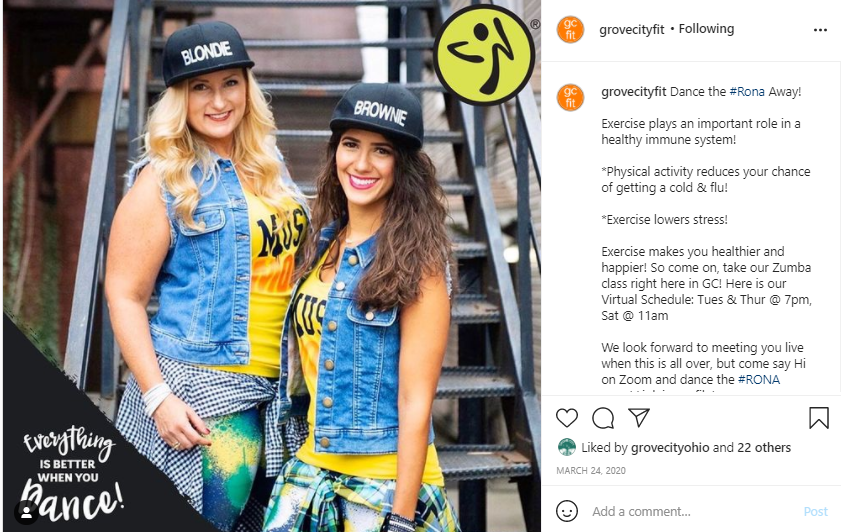 Visit Grove City's Mission is to support the Grove City area. We will continue to provide information and updates for the benefit of all.