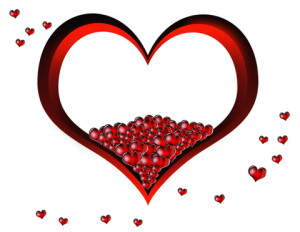 Where there is love there is life.  ~  Mahatma Gandhi
If you are blissfully in love then Valentine's Day is the not-to-miss holiday.  From new love to the smoldering embers of long time romance, Valentine's Day is a call to action to cherish love, romance, and passion.  Flowers, chocolate, stuffed animals and of course, a nice dinner and maybe a little dancing before winding up the night with a reflection on the love you share with each other.  These are markers of Valentine's Day and we have just the venues for you!
1. Swing by Plum Run Winery for their Valentine's Day Event.  Dinner, music and delicious wine for just $50 per couple!  Call (614-991-0338) and make your reservations today!!
2. Garden Cafe on Broadway is featuring live music on Valentine's Day so if you can't decide between craft beer and wine why not decide that night?
3. Cimi's Bistro is making Valentine's Day into a two day affair with a phenomenal menu at $90 per couple.
Love isn't something you find. Love is something that finds you.  ~  Loretta Young