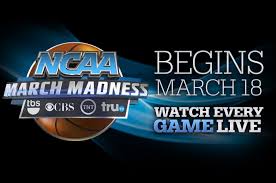 It seems to be all anybody can talk about right now – March Madness. Sixty-four NCAA basketball teams battling it out in an elimination style tournament that draws national (and I would posit international) attention for a few exciting weeks. People burn vacation days and sit in front of the TV at home, with friends, and often at pubs and sports bars to draw on the excitement and controversy that inevitably surrounds the tournament.  Who will be the "Cinderella Story" this year?  What team is in for the biggest upset?
There are many places to catch the tournament, even if you are looking to watch a few specific games.  Aside from your typical sports bars like Rooster's why not try out one of our new partners, The Clubhouse?  Sure to be a destination for sports teams this season given their proximity to Berliner Sports Park, The Clubhouse is relatively new and already garnering fantastic reviews. They were also featured in the Columbus Underground.  Hollywood Casino is also airing the tournament in the O.H. sports bar with featured specials.
So now that you have plenty of suggestions on where to watch the tournament, have you completed your bracket??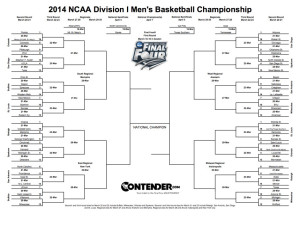 Personally, I am not a huge basketball fan anymore but that doesn't mean I didn't participate in the Quicken Loans Billion Dollar Bracket Challenge.   Since it was announced, the challenge has made March Madness an even larger media sensation as it was picked up by nearly every source with multiple editorials and commentaries giving Quicken and Warren Buffet even more publicity.
One thing is certain, most of central Ohio is surely thinking "GO BUCKS!!"