While binge-watching Gilmore Girls a while ago, something dawned on me. I had the realization that Grove City, Ohio is remarkably similar to the fictional town of Stars Hollow, Connecticut. For those not familiar with the show, Stars Hollow is the quaint town where Lorelai and Rory Gilmore reside. I can just picture Lorelai and Rory walking along the tree-lined streets of Grove City's Town Center, discussing how "oy" and "poodle" are two of the funniest words in the English language or why Luke started putting nutmeg in his coffee.
To truly set the scene, we went on a little Gilmore Girls adventure of Grove City, stopping by all the unique spots that Lorelai and Rory would definitely enjoy if they visited:
1. Obviously their first stop would be Lilly's Kitchen Table, which has a comforting retro feel, similar to Luke's Diner.
2. They would both order coffee, mmmm….coffee, coffee, coffee!
3. Rory would insist that they stop by the local used bookshop, Read It Again Books, so she can pick up a couple (okay, maybe more than a couple) new reads.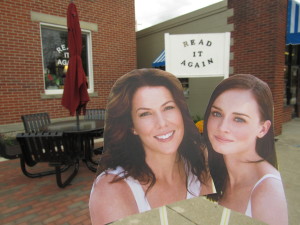 4. They would enjoy some quality people-watching in the Town Center gazebo, which is remarkably similar to the one in Stars Hollow.
5. Although Grove City doesn't have a Revolutionary War reenactment like Stars Hollow, we do have a museum full of Grove City's history. The amazing exhibits would certainly pique Rory's interest. Who knows…maybe she would even write about it someday!
6. Lorelai would get distracted by all the pretty things in Country Hearth Primitives, which is an amazing antique shop. It is full of unique finds, just like Kim's Antiques, but with much more personable staff.
7. Oy vey…there are so many cool knick knacks!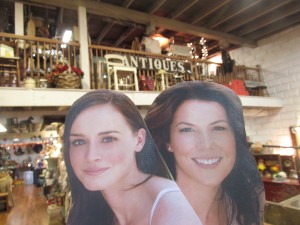 8. They would wander the streets of the Town Center to admire the unique charm of Grove City until they decide to turn in for the night to eat junk food and watch old episodes of the Donna Reed Show.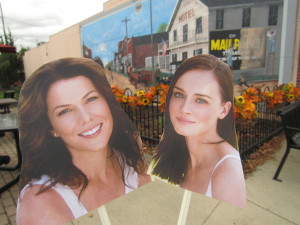 9. The Gilmore Girls would absolutely love the small-town feel of Grove City and the quirky characters who live here. Dare I say it, but I think they would love Grove City almost as much as they love coffee…almost!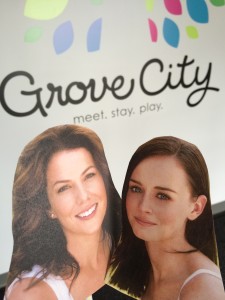 Hopefully you enjoyed this post! Are you a Gilmore Girls fan? If so, tell us below how you think Grove City is similar to Stars Hollow.