Meet. Stay. Play. Grove City, Ohio has something to offer everyone with over a dozen experiential tour options, an outstanding, award-winning Wine and Arts Festival featuring all Ohio-made wines, and a plethora of parks and green space for hiking, animal watching, and more. Here are three fantastic tour ideas for groups of all sizes:
1.Watch the bison in bewilderment at Battelle Darby Creek Metropark.  See the park's herd of six female bison and one bull in their two bison areas. Groups can experience the bison in their natural habitat while enjoying the beauty of the 7,000 acres of prairies, fields and forests. A Metropark naturalist will share the bison's journey from The Wilds and will answer questions about these magnificent creatures. The Darby creeks are noted nationally for their tremendous diversity and abundance of both aquatic and terrestrial plants and animals.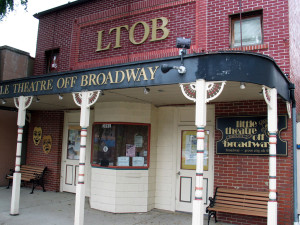 2. Live your dream of being a star with an improv class taught by the award-winning troupe from The Little Theatre off Broadway. The hour long acting class will teach basic acting skills that will bring out creativity of your group. Then show us your acting chops with a short improvisational skit on stage at the historic theatre. If you have a more adventurous group, take a ghost tour of the theatre. The theatre is said to be haunted by a girl in a high-necked dress with a brooch. Legend has it that loud noises are often heard, and the double doors will sometimes blow open hard, as if blown by a violent wind, when there is no wind blowing. If you are curious, take the tour, who knows who or what your group will see!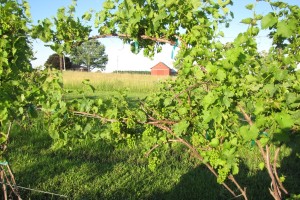 3. If you are a foodie, this tour is for you.  Start your culinary journey with a unique cooking class at China Bell. This interactive class teaches your group how to make authentic Chinese cuisine from their master chef.  Or get creative and try a food sculpting class where your group can create a pirate ship out of fruit or a flower out of a carrot!  Have a sweet tooth?  Learn how the pros do it at Capital City Cakes. Not only will you decorate a cupcake, you also get to enjoy the tasty treat you created.  Complete your culinary tour at Plum Run Winery. The winery offers a vineyard tour which consists of three acres of grapes with 16 varieties of grapes planted on the farm.  Experience an interactive winemaking demonstration to see how their wines are made. Learn how to bottle, label, and seal your own personal bottle of their delicious vino to take with you. And no wine tour would be complete without wine tasting. Plum Run Winery has a varied array many wonderful wines to sample and enjoy.
There is something unique for everyone group to experience in Grove City, Ohio. For more information contact Ron Bower, Marketing and Group Sales Manager, at 614-539-8747 or Ron@VisitGroveCityOH.com.
– Ron