Grove City is located in Franklin County, Ohio. It is a suburb located about seven miles southwest of downtown Columbus. The visitors center is located at 1600 Gateway Circle, Grove City, OH 43123 and is easily accessed from I-71. Just take Exit 100 for Stringtown Road, turn onto Marlane Drive, then make a left onto Gateway Circle. Our office building is on the right.
2. What is there to do in Grove City?
Often, potential visitors want to know of fun events or attractions to visit in Grove City. There are far too many answers to list all of them here, but you can visit our website for all of the information you could possibly need. There, you will find an event calendar with all of the happenings in Grove City and Central Ohio. Under the 'Play' tab on our website, you will find all of the attractions that Grove City has to offer, from shopping to gaming to history and more! Our printed visitors guide is another source of information available to you, and can be requested through our website or by calling our offices. Additionally, you can find out about news and events by following us on social media, including Facebook , Twitter, and Instagram. If you have any other questions, you can call our offices and our friendly staff will be glad to help.  Our phone number is 614.539.8747.
3. Can you send me information about Grove City?
Absolutely! We've created a beautiful visitors guide, which serves as a complete guide to Grove City, including our hotels, meeting facilities, restaurants, shopping, and more! We also carry other literature about Grove City & Central Ohio and their attractions. We are more than willing to mail this information to you. You can request literature through our website, by calling our offices, or by emailing answers@visitgrovecityoh.com.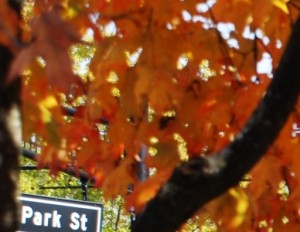 4. Can you help me plan my stay in Grove City?
We'd be happy to help you plan your stay in our wonderful city! We can give you directions, send you relevant literature, help block rooms at our 14 hotels, plan fun itineraries for your stay, set up group tours, suggest restaurants, and more! Just email us or give us a call and we will help with your travel arrangements.
5. What does the visitors bureau do?
As the Grove City Area Convention and Visitors Bureau, we promote Grove City as a premier overnight lodging destination. In addition to bringing business and leisure travelers to Grove City, we also market the city to small meetings and conventions. We achieve these goals through advertising, social media marketing, and attending trade shows. You can learn more about what we do at trade shows through our upcoming blog series, The Anatomy of  a Trade Show. We aim to make Grove City THE place to meet, stay, and play!
Leave any other questions in the comments and we will be sure to answer them!