Encampment
Date/Time:
06/07/2014 - 06/08/2014
10:00 am - 5:00 pm
Location:
Fryer Park 4185 Orders Road Grove City, OH
History buffs will love this annual event put on by the City of Grove City and the Southwest Franklin County Historical Society.   From soldiers performing military drills and throwing tomahawks to tasting hardtack and everything in between, everyone is sure to enjoy their time at Encampment.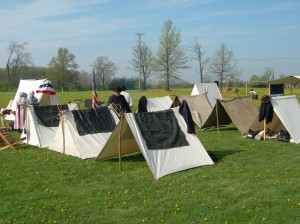 Admission is free, but a donation for the local food pantry is requested. Times are subject to change.