Central Ohio Theatre Featured in Local Book
"Movies will make you famous; Television will make you rich; But theatre will make you good." – Terrence Mann
And good they are, in 2014 the cast and crew of Spamalot at the Little Theatre Off Broadway (LTOB), a Central Ohio theatre, received six merit awards and two excellence awards from the Ohio Community Theatre Association.  We are so proud of this talented group and we are lucky to have LTOB among the ranks of our amazing attractions in Grove City.
Comedy, drama, thriller, musical, LTOB's seasons are rich with variety and emotion.  We hope that your next night out will include tickets to a performance, perhaps you will join us for their upcoming fall feature Addams Family Musical, we can't wait!  Performance dates run from September 25th through October 18th with show times at 8:00PM on Fridays and Saturdays, 3:00PM on Sundays (no Sunday performance on September 27th) and a new Final Thursday performance at 8:00PM on October 15th.  Please call LTOB at (614) 875-3919 to make reservations.  Stay tuned to our blog for an inside look at the Addams Family Musical, including an interview with LTOB prop master Berkley Biggs and see below for details on how you can win LTOB season tickets!
Let's take a look back-in-time at the history of LTOB with a sneak peek into the upcoming book Images of Modern America: Grove City, this excerpt was written by Kelli Milligan Stammen:
"The power of performed literature within the confines of live theatre has been lauded since before William
Shakespeare's Hamlet implored "the play's the thing" centuries ago. In Grove City Town Center, the home of comedy and drama can be found in the hamlet known today as the Little Theatre Off Broadway. This nearly 100-year-old building did not always set the stage for live shows, however. The former Douglas Theatre (it also was named the Kingdom Theatre for a short time) began as a showplace for screening silent movies and "the talkies." For a few years in its storied history it even served as an early home for Our Lady of Perpetual Help Church. It became the Little Theatre Off Broadway when it was purchased in 1968. LTOB, as it is known, even survived a devastating fire in 1978 and was renovated in 2002 to add dressing rooms. What began as a play reading group at Richard Avenue School evolved into a community theatre troupe, which still today puts on several live shows per season. LTOB also has a very active children's theatre program."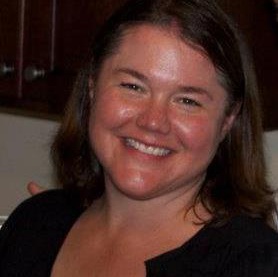 Kelli Milligan Stammen moved to Grove City in January 2002 with her husband, Ken.  She moved to Central Ohio from Cincinnati because of her husband's job.  Knowing nothing about Columbus she and Ken got out a good, old-fashioned map and studied the surrounding suburbs of Columbus.  They decided, just based on the map, to live in Grove City because it was on the "Cincinnati side" of Franklin County.  It was the best decision they could have made.  She and Ken, and their children Ava and Aidan, love calling Grove City home and have immersed themselves in the Grove City community.  After stints as editor of the Grove City Record and Executive Director of the Grove City Area CVB, she now works as a freelance writer and an independent contractor with the South-Western City Schools Educational Foundation. She's very much enjoyed working with Janet Shailer and Laura Lanese on the latest Grove City history book and learning more about the place her family calls home.
Don't forget that we are hosting a Book Launch Party at our Visitor Center located at 1600 Gateway Circle today, August 28th from 5pm to 7pm, at which time we will unveil our brand-new Visit Grove City Mural live on Periscope!  We are excited to announce that Venue 62 has joined-in on the foodie fun and will also provide some culinary magic during the event alongside China Bell, Zamarelli's Pizza Palace, Plum Run Winery, Blue Moon Event Center and Lollipop Stop.  Chef Gary Shyu of China Bell will demonstrate the ancient art of Chinese vegetable carving from 5:00pm to 5:30pm, you don't want to miss this amazing talent!
In honor of the release of this fabulous new book, the authors are giving away a copy to one lucky reader, the winner will be announced today at the Book Launch Party, and there will be a few more copies given away at the event.  We are excited to announce that LTOB has donated two season passes as door prizes for the launch party as well, be sure to grab your raffle ticket when you arrive.  We look forward to seeing you there!