Valentine's Day is almost here, which probably makes you either really happy or really not. Don't worry, we've got you covered either way. Here are seven ways to spend Valentine's Day in Grove City: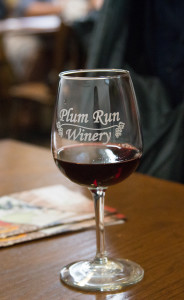 1. Valentine's Day Dinner – February 12 & 13, 2016 | 6:30pm
Grab a date and join Plum Run Winery for their 3rd annual Valentine's Day Dinner. The dinner this year will be prepared by Executive Chef Jeff, whose food is out-of-this world amazing. Since it was such a success last year, they have added another day, so you can go either February 12th or 13th. Both nights will include live music, with Jooey & Jessica performing Friday and Annie Hawe performing Saturday. Reservations are required and include a five-course gourmet meal and two glasses of wine per person or one bottle per couple. To make a reservation, call Diane at 614.991.0338 by February 8th.
Plum Run Winery | 3946 Broadway, Grove City, OH
2. Marriage Can Be Murder presented by Dinner. Death. Dessert – February 5, 12, 19, 2016 | 7pm
Who says Valentine's Day has to be blissful? Dinner. Death. Dessert. puts a dark spin on love in this mystery dinner theater, where guests witness a wedding gone wrong. You'll have a blast trying to solve this quirky whodunit. Tickets can be purchased here and include an incredible meal and dessert. This is one dinner and a show you don't want to miss.
Venue 62 | 3995 Broadway, Grove City, OH
3. Valentine's Day "Dinner for Two" – February 12, 13, & 14, 2016 
Have a dinner for two in the spectacular ambiance of Cimi's Bistro. You'll get two delicious meals, two glasses of wine or champagne, and chocolate covered strawberries. What could be more romantic? Reservations are recommended. To make a reservation, call 614.539.0397
Cimi's Bistro | 1500 Pinnacle Dr, Grove City, OH
4. Sweets and Stouts – February 13, 2016 | 7pm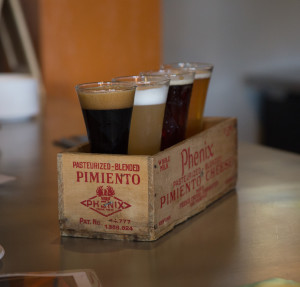 Celebrate Valentine's Day or Galentine's Day with Sweets and Stouts at Hop Yard 62. This laid-back event includes a pairing of handcrafted chocolates by The Lollipop Stop and your choice of a glass of wine or a stout on draft. Live music by Bassic Approach will begin at 8pm. Tickets are required and can be purchased here.
Hop Yard 62 | 4057 Broadway, Grove City, OH
5. Dinner and Movie
You can't go wrong with this classic night out for Valentine's Day. Whether it's a girls' night out or a fun date night, dinner and a movie is sure to please everyone. Head to one of Grove City's plenty dining options and then head to a movie at the AMC 14. Afterwards, grab a sweet treat at Oh-Yo!
6. Bison: Behind the Scenes – February 14, 2016 | 1pm
If you love animals, then spend your Valentine's Day at Battelle Darby Creek Metro Park, where you'll get a special behind the scenes look at how the park staff tend to the bison. Bring a friend or partner along and take a nice stroll through the park before or after you visit with the bison. Meet at the Nature Center to meet up with park staff who will lead you to the bison habitat.
Battelle Darby Creek Nature Center | 1415 Darby Creek Dr, Grove City, OH
7. Anti-Valentine's Day Party – February 16, 2016 | 6:30pm 
Not everyone is a fan of this love-filled holiday. Teens and tween grades 4 and up are invited to this Anti-Valentine's Day Party at the Grove City Library. There will be games, crafts, and chocolate.
Grove City Library | 3359 Park St, Grove City, OH
There are so many fun Valentine's Day events in Grove City, it's going to be difficult to choose which to attend. If all else fails, there's always takeout and Netflix!
How are you spending Valentine's Day?