Summer is finally here! The weather is nicer, the days are longer, and the kids are out of school. If you're looking for ways to enjoy yourself outdoors this summer, look no further. Grove City has plenty of outdoor options that are sure to please everyone. Here are a few recommendations to make the most of your summer:
1. Explore Gantz Park | 2255 Home Rd., Grove City, OH 43123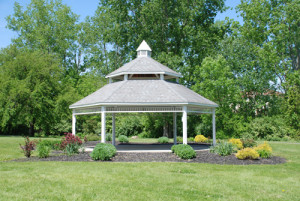 Explore the quaint beauty of Gantz Park, which is home to a renovated two-story barn, herb garden, farmhouse, labyrinth, and an arboretum. Stroll through the lovely gardens to get a unique look at a variety of gardening styles throughout time. In addition to the breathtaking scenery, the park is also kid-friendly, with plenty of spaces for the little ones to play.
2. Enjoy live music at the Summer Sizzle Concert Series | Historic Grove City Town Center
Listen to amazing live bands at the Summer Sizzle Concert Series. Concerts are free and open to the public from 7-8:30 p.m. most Friday and Saturday evenings from May 30 through August 23, weather permitting. Bring a lawn chair and enjoy an evening of summer fun in the Town Center Plaza at the corner of Park Street and Broadway. The Family-Fun Friday night concerts also offer children's activities.
3. Get closer to nature at Battelle Darby Creek Metro Park |1775 Darby Creek Drive, Galloway, OH 43119
Enjoy the great outdoors at Battelle Darby Creek Metro Park. The more than 7,000 acres of this impressive park comprise more than 18 miles of trails, a 14,000 square foot nature center with interactive exhibits, a 14-acre fishing pond, and much more. Hike the trails, climb trees, go canoeing or kayaking, or visit the bison (including a newly born baby bison).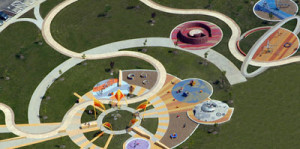 4. Have an out-of-this-world experience at Fryer Park | 3899 Orders Rd., Grove City, OH 43123
Head to Fryer Park for endless amounts of entertainment for the whole family. The 110-acre park includes Century Village, a turn-of-the-century historic area; a nature preserve; eight softball diamonds; recreational trails; and Rotary Lake, a perfect spot for picnicking or fishing. The park also features Discovery Frontier, a space-themed all-accessible playground.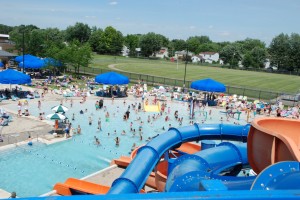 5. Have a splash at The Big Splash | 2831 Southwest Blvd., Grove City, OH 43123
To beat the summer heat, check out The Big Splash, a family aquatic facility at Evans Park. The facility features interactive water toys, multiple water slides, a lap pool, and a sand volleyball court. The park also boasts a concession stand for when hunger strikes, plenty of shade and seating, and lovely green space for guests to soak up the sun.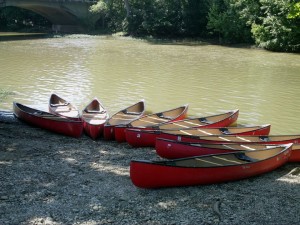 6. Drift down Big Darby Creek at Trapper John's Canoe Livery | 7141  London-Groveport Rd., Grove City, OH 43123
Have an outdoor adventure this summer by canoeing, kayaking, or tubing down the scenic Big Darby Creek. Trapper John's Canoe Livery has all the equipment you need and caters to all levels of experience.
7. Skate the day away at the Grove City Skate Park | 3728 Hoover Rd., Grove City, OH 43123
Whether you're looking to show off your skills or simply be a spectator, check out the Grove City Skate Park. The 11,000 square foot facility includes bleachers, shade structures, drinking fountains, and lots of space for beginners or pros to hone their skills on a skateboard.
– Sarah