There is a lot to look forward to in 2016, including a lot of exciting new developments. We already have fantastic local attractions and I can't wait to have even more added to the mix. I highly encourage everyone to get out there and explore what we already have and spread the word about what's to come. Here are a few things coming soon to Grove City:
1. Scioto Grove Metro Park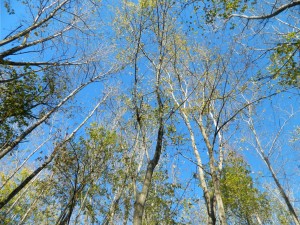 We adore the nearby Battelle Darby Creek Metro Park and we are looking forward to getting another metro park to explore the outdoors. The 620-acre Scioto Grove Metro Park will open in spring 2016 in Grove City and will feature trails, urban backpacking, access to the Scioto River, and more. You can read our guest blog post about the Scioto Grove park preview.

2. Opening of Courtyard by Marriott
Another very exciting development is the opening of a Courtyard by Marriott in spring 2016 in Grove City. This will be our fifteenth (!) hotel and the first Marriott hotel for our city. The hotel will feature the Courtyard Bistro, a cook to order restaurant, a relaxing outdoor fire pit, and other comfortable amenities. It will be perfectly located close to shopping, dining, and have easy access to the interstate.
3. KickMaster FootGolf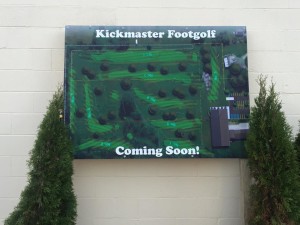 What is footgolf, you ask? It is a sport where players try to kick a soccer ball into a hole in as few shots as possible. While most other footgolf courses are adapted from regular golf courses, KickMaster FootGolf will be the only dedicated footgolf course in the U.S. They will also have an indoor facility for soccer, baseball, and football training.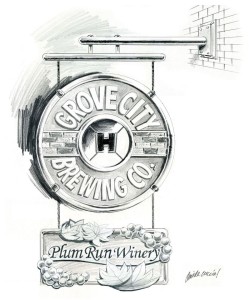 4. More local businesses in the Grove City Town Center
It's no secret that we love our charming Town Center and all of the unique businesses within it. Next year, we are excited to see even more local shops opening in that area, including the following:
Grove City Brewing Company – This microbrewery is set to open in spring 2016 and will be located in the same building as Plum Run Winery, a local treasure. Keep an eye on their Facebook page for updates.
Cultivate – This new venture by local entrepreneur, Matt Yerkes, will be a start-up incubator and co-working space. It will provide space and resources for those looking to launch and grow their small business.
Orchardfields & Arbor – This coffee shop, cafe, and bakery will open on the first floor of the same building as Cultivate in early 2016.
Zassy's Treasures – This local gem is finally getting a brick and mortar location in the Town Center. Previously, Cassy, the owner of the business did sales online and at local events, including her Barn Sale events. The store will be located next to Deja Vu Boutique.
5. Local Events
Grove City will once again host incredible events in 2016 like Wine & Arts Festival, Bourbon Tasting, Arts in the Alley, and EcoFest, which launched in 2015. Keep an eye out for a new event in 2016–Oktoberfest, which is sure to be a hit, given the news about the brewing company above and the popularity of Hop Yard 62, a local craft beer taproom. Stay tuned to our events page for more details as they come.
6. New Grove City Library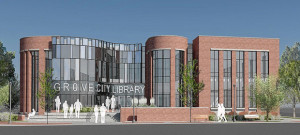 Last, but not least, Grove City will be getting a brand new library in summer 2016. The library will be located in the heart of the Town Center and will be a great place to find a new read, get work done, meet friends, or having some quiet time.
What are you looking forward to in 2016 in Grove City? Or just in general? Share with us in the comments below or on social media using #SeetheGrove.