It's hard to believe that summer is winding down. To make the most of the remainder of the summer, I've compiled a list of fun events to attend in August. [Note: some of these events may not be the most "family friendly." Use discretion.]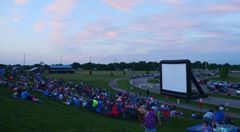 1. Fryer Flicks on the Hill | August 7, begins at dusk | Fryer Park (map)
Go wild for the final "Fryer Flick" of the summer…Where the Wild Things Are. Pack some snacks, bring a blanket or lawn chairs, and enjoy the film with family & friends.
2. Wex Drive-In Outdoor Film | August 14, begins at dusk | Wexner Center for the Arts (map)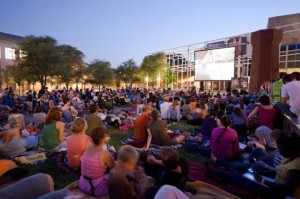 The final movie in the Wex Drive-In Outdoor Films Series is going to be out-of-this-world! Watch Mars Attacks!  beneath the stars. Admission is free and the movie begins at dusk. You are encouraged to arrive around 8 to reserve a spot and grab a bite to eat. Bring lawn chairs or a blanket for some comfy seating. There will be food & drinks available to purchase at the event.
3. 39th Annual All-Ohio Balloon Fest | August 14-16 | Union County Airport (map)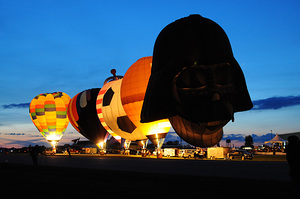 View over 30 magnificent hot air balloons ascend the sky (weather permitting, of course). In addition to the balloon liftoff, there will also be food, drinks, plane & helicopter rides, entertainment, and children's activities.
4. Columbus Food Truck Festival | August 15-16, 12pm-10pm | Columbus Commons (map)
The Columbus Food Truck Festival is the place to be for food and fun! The festival, which takes place at the Columbus Commons, will feature a lineup of over 40 food trucks, live music, arts & crafts, and family fun.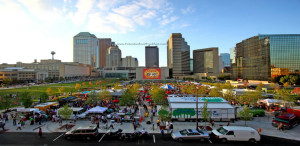 5. 2nd Annual Columbus Summer Beerfest | August 15-16, 6:30pm-11pm | LC Pavillion (map)
In its second year, the Columbus Summer Beerfest will feature over 250 craft beers to sample, great food, and live music all at an awesome venue. Proceeds from the event will support music education in our Columbus area schools.
6. India Festival | August 16, 10am-10pm | Ohio Expo, Celeste Center (map)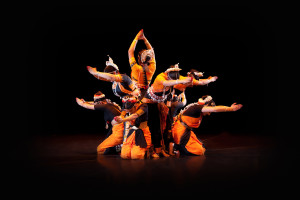 Presented annually by the Central Ohio Indian community, this festival celebrates the heritage and culture of India. The festival will showcase the dancing, music, cuisine, fashion, and sports of India.
7. 5th Annual Sangria Festival | August 16, 6pm-9pm | Signature Wines (map)
Don't miss Signature Wine's annual Sangria Festival. The $15.00 admission includes a souvenir wine glass, drink tickets, live music, and an opportunity to win raffle prizes. To accompany the delicious sangria, there will also be several food trucks at the festival.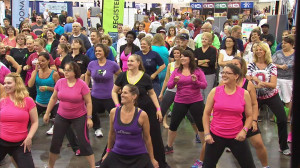 8. 5th Annual 10TV Health and Fitness Expo | August 16-17, 10am-5pm | Greater Columbus Convention Center (map)
Head to the 10TV Health and Fitness Expo to get serious about your health. The event will feature free fitness classes, cooking demos, health screenings, family activities, celebrity appearances (including a performance by Bret Michaels), and more! All proceeds will go to the 10TV Family Fund to benefit people in need in the Columbus community.
9. Annual Bourbon Tasting | August 23, 4pm-9pm | Grove City Town Center (map)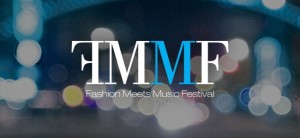 Head to the Grove City Town Center for a night of bourbon tasting and live entertainment. Tickets are $20 for 6 tastings. *Must be 21 or over to attend the event*
10. Fashion Meets Music Festival | August 29-31, 11am-2am | multiple locations
Experience the ultimate fusion of creativity at the Fashion Meets Music Festival (FMMF). The three-day event will feature over 120 musical acts and a Fashion and Retail Expo. You don't want to miss this exciting event!
– Sarah